View from the Pit: Shinedown
By Middagh Goodwin and MJ Mangano
Pictures by MJ Mangano
Shinedown the Florida based band that formed in 2001 played the Modesto Centre Plaza Monday night supporting their 6th album Attention Attention and the new single "Devil" which is released appropriately enough on May 4th. Playing their unique brand of Hard Rock/Alt Metal to a packed house they brought the hits early with "Sound of Madness" the title track off their 3rd album and followed by the lead single off of Amaryllis the band's fourth album.  As with any good band, they kept the crowd waiting for their biggest hit to date "Second Chance" just before the encore.
The Sound of Madness really solidified the band as a force to be reckoned with.  With 6 singles and seeing the band headline at 10,000 plus venues all over the world. This was the album that really made our photographer MJ Mangano stand up and take notice of the band(along with hundreds of thousands of others around the world.) This was MJ 3rd time seeing and taking pictures of the band right here in Modesto.
As you can see from the pictures below the band didn't spare any expense with a full light, laser and pyro show to make any band envious and every rock photographer drool just a little.  You could tell the band still enjoys themselves from the way they interact with the crowd and the singer Brent Smith making sure to reach out and shake hands with all the photographers in the pit.
They shined on stage and kept the crowd entertained from start to finish ending the night with their new single "Devil" from the reaction of the crowd they have another hard rocking hit on their hands and should expect brisk sells of the new album.
Let's not forget to mention the opening band Savage After Midnight who is a band to keep your eyes on. They did a fantastic job getting the crowd warmed up and excited. This hard rock band will be making fans for years to come.
Big thanks to JMAX Entertainment for once again bringing World Class talent to Modesto California for all of us to enjoy.
Shinedown Setlist from Monday Night at the Modesto Centre Plaza
Sound of Madness
Bully
Cut the Cord
How Did You Love
Fly From the Inside
The Human Radio
State of My Head
If You Only Knew
Enemies
45
Unity
Second Chance
Diamond Eyes (Boom-Lay Boom-Lay Boom)
Simple Man(Lynyrd Skynyrd cover)
Devil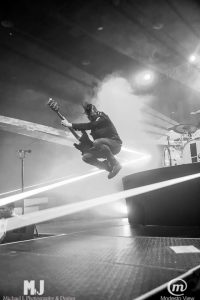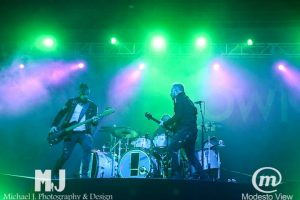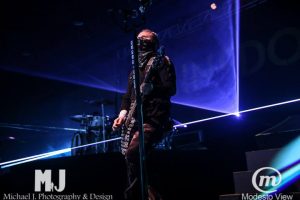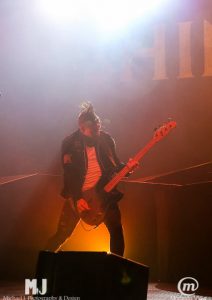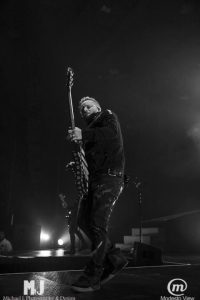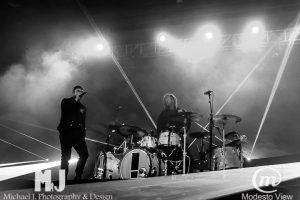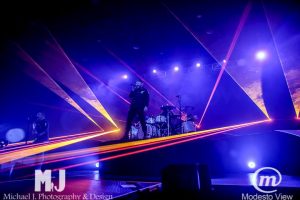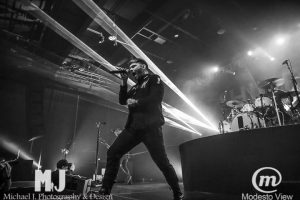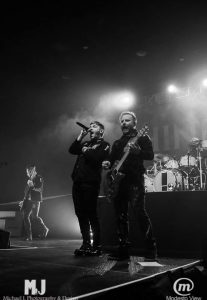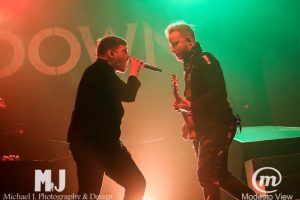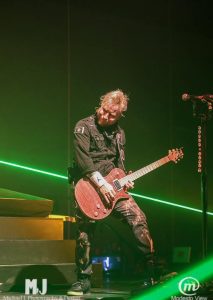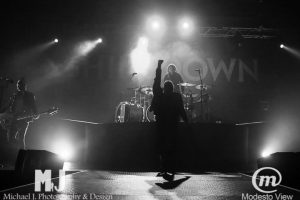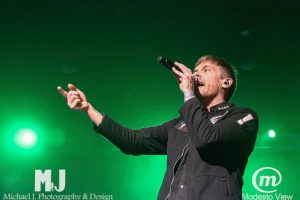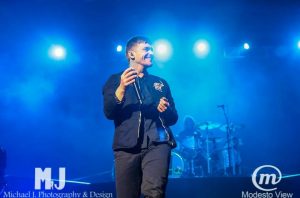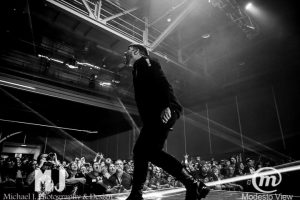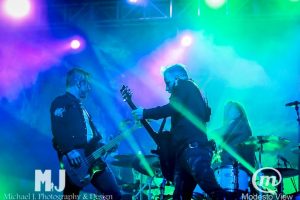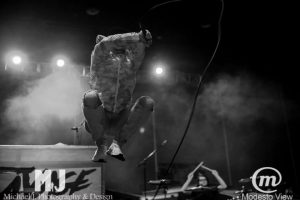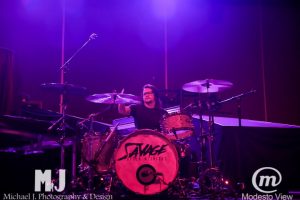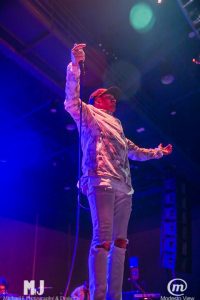 Comments
comments
Middagh Goodwin LIVES Music. He has been booking and promoting Music, Art and Comedy for years in the Central Valley. He ran the award winning Plea for Peace Center in Stockton for 5 Years and has booked bands from A-Z. Middagh is beginning 2016 with a new position at the Gallo Center for the Arts and celebrating Beat Happy! Music's 30th Anniversary. Read the MAMAView every month and a the Needle Drop 52 Records 52 Weeks.