Voice of the March
By Patty Castillo Davis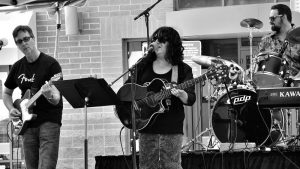 There has been a direct and indirect resurgence of fire and a sense of rebellion in music. Does political music still exist? Protest songs in their most traditional form are flourishing. Songs of truth. Songs of Solution. If one good thing came out of the U.S. election-it is fodder for some great songwriting. Inspired to fight back against harmful rhetoric or in support of the POTUS's MAGA message, we have been WRITING. Each and every individual in a free society has the right to decide what art or entertainment he or she wants. Freedom of expression for ourselves requires freedom of expression for others-the very heart of our democracy. The Supreme Court has interpreted the First Amendment's protection of artistic expression very broadly. In light of the recent administration's announcement that the National Endowment for the Arts and the National Endowment for the Humanities may be "defunded", the cultural importance of music and other art forms is in large focus. Listen to "A Change is Gonna Come" by Sam Cooke, "This Land is Your Land" by Woody Guthrie ,"Fight the Power" by Public Enemy and "A Real Man' by Sleater-Kinney to galvanize your passion to act. Stay woke.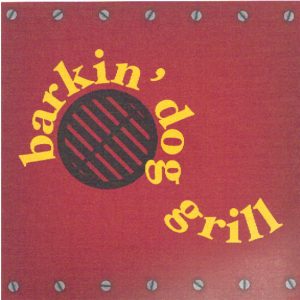 Cheers to Hannibal, Debbie and the entire team at the Barkin' Dog Grill for continuing their unwavering support of local music. Several Singer Songwriters will be featured during this month's entertainment calendar and the Thursday Night Jam is always a great time to showcase original art. Make reservations for Friday, March 3rd when Tim Allen and I play a night full of diverse and special original songs and cool rearrangements of our favorite covers at 7pm. The Valley Jazz Company brings their sound on March 10, as they say, "Come for dinner-stay for the jazz." Anthony Edwards and Nikki Cheverell will sing all your favorite cover tunes from throughout the decades on St. Patty's Day, March 17.
For a very unique music experience, please join The Patty Castillo Davis Band for the Sierra Railroad's Old Vine Express on Saturday, March 25. Departing the Oakdale station at 5:30 for a scenic journey featuring fine vintage tastings, glorious food and music for listening and dancing, you can purchase tickets at sierradinnertrain.com. Please send your Songwriter April events to pattycastillodavis@yahoo.com for publishing by March 16.
Comments
comments