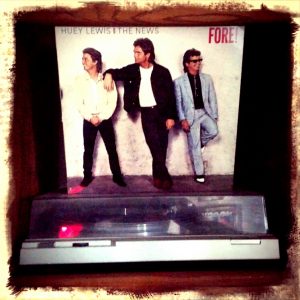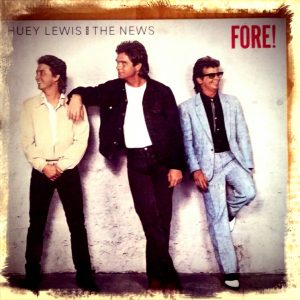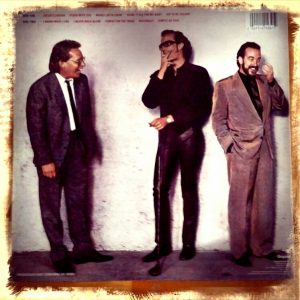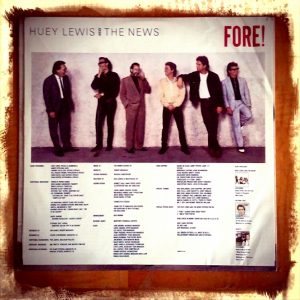 Weekend Needle Drop-52 Weeks 52 Records
Huey Lewis & the News-FORE!
There is something very tangible vinyl. It is a physical experience that digital formats don't compare with. Not only is the sound much warmer, but taking the record out of the sleeve, placing it on the turntable and being able to hold the cover in your hands, reading the lyrics and who played what. It is a total experience that has been lost to a generation. I so encourage you to breakout your old record player and relive the joy of music.
Huey Lewis and the News 4th release aptly titled FORE! is celebrating 30 years. The album is the follow the insanely popular Sports which went to #1 with 4 Top 10 hits in the Billboard charts and catapulted the band to international fame.  FORE! also went to number 1 and spawned 5 Top 10 hits including the #1 hits "Stuck On You" and the Bruce Hornsby pinned "Jacob's Ladder."
One of the things I have always liked about the News and this album in particular is the Horns.  The Tower of Power horn section are prominently featured on this release.  Drop the needle and turn up the volume and you will know why it is one of the greatest Rock and Roll albums of all time with 6 of the 10 songs becoming Top 40 hits.
Huey Lewis and the News continue to perform live and most of the album is in the set list. I am planning on seeing them once again this Summer and I expect they might, like they did with Sports, play the album in it's entirety. If you get a chance do yourself a favor and see them, they do not disappoint.
Catch the band at
Mountain Winery August 7th
Wente Vineyards August 10th
Comments
comments
Middagh Goodwin LIVES Music. He has been booking and promoting Music, Art and Comedy for years in the Central Valley. He ran the award winning Plea for Peace Center in Stockton for 5 Years and has booked bands from A-Z. Middagh is beginning 2016 with a new position at the Gallo Center for the Arts and celebrating Beat Happy! Music's 30th Anniversary. Read the MAMAView every month and a the Needle Drop 52 Records 52 Weeks.