18Seventy Downtown Modesto
By Brandilyn Brown
In case the buzz hasn't reached you, we have a new brewery in Modesto, smack dab in the heart of downtown. We recently had the opportunity to speak with Bridgette Berry, owner and head brewer of 18Seventy Brewing, located at 911 J Street. This place needs to be a stop on your covid-safe pub crawls. They offer to-go growlers and crowlers in all of the beers on tap, if you'd rather stick to dining in (aka at home) . Food trucks are there every weekend, so check out the Facebook for details on that! We think you'll love them as much as we do! The blonde ale will not disappoint so have a pint or two! Remember to drink responsibly and sip on, friends! Get to know Bridgette in our exclusive interview!
MV: How did you get into brewing? 
BB: I've been in the alcohol industry as a career for about 11 years now and fermentation  science is in my background. The idea of infusion and adding pretty much anything to beer made me enjoy making it. [It's] a little different with wine and spirits, [there's] not so much the same luxury.
MV: Why did you pick Modesto for 18Seventy? (Besides the obvious of it being such a great place to be!) 
BB: Modesto was starving for a brewery downtown, it's such a rich community in supporting their own that I wanted to be a part of it. Other breweries were popping up in smaller towns around the area, but Modesto is rich in culture and community. I really didn't look anywhere else.
MV: What's your vision or inspiration for 18Seventy?
BB: My inspiration was to do a combination business in a business downtown area like Modesto. I had traveled to Modern Times Brewery in San Diego and could not believe more breweries had not followed suit with their model. The idea of a coffee shop and brewery under the same roof inspired me. When I was going through grad school for business, I decided to look at the advantages of cost on this concept and if it was a feasible adventure.
MV: If there's *one thing* that you want our readers to take away from this interview, what is something you'd like our readers to know?
BB: Be passionate about whatever you end up going after, because that passion drives a lot of the road blocks out of the way. I really have a great way of focusing on what the end goal is because I hear so much great feedback, but even the negativity drives me, as well. If people are passionate no matter their stance, it makes for great inspiration to keep on creating.
MV: What's coming down the pipe for 18Seventy, especially regarding the coffee side?
BB: We plan on releasing a hazy beer in late October/early November. We also plan on increasing our tap selections with 28 beer taps sometime in November. We don't have a projected date for the coffeehouse as everything has changed with Covid, but we will keep everyone up to speed on our website at 18Seventybrew.com. We are going to partner with Clayton Coffee at some point to help create unique style coffees. 
MV: Traditional ModestoView Question: Beatles or Stones? 
BB: Beatles for sure!
18Seventy Brewing, located at 911 J Street, Modesto
(209) 603-0770 (Please call in advance for curbside pickup if requested.)
www.facebook.com/18seventybrew (the best way to stay informed!)
Hours: Fri 4pm-9pm. Sat 12pm-9pm, Sun 11am-6pm, Mon 5pm-9pm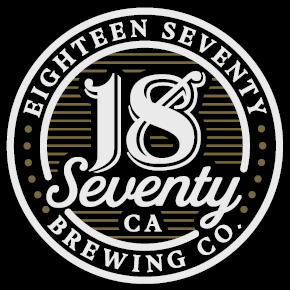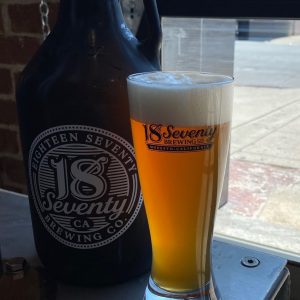 Bring on the rain, and a bottle of Wonky & Wry's Honey Braggot Ale. Loves to roast marshmallows over a fire. Enjoys the mix of cigars and whiskey.