global
Be Counted. Let's make sure that everyone in the USA is counted. Don't miss out. Tell your friends. Don't wait for people to come door to door. If you want to get this done now, go online and get it done. Let's make sure California counts in! 2020census.gov/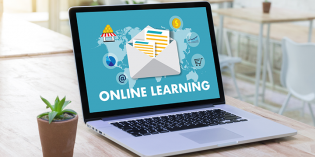 Keep Occupied Online By Middagh Goodwin While you are at home why not take the time to explore all the fun, fascinating and educational things to do on the internet? You can download audiobooks or read a magazine on the Stanislaus County Library website. How about taking a virtual tour of a museum or aquarium? There […]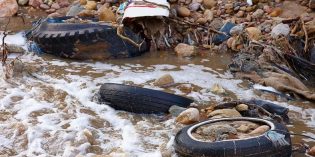 Saturday, March 14th – North Bank – All Reaches Clean Up Details● The clean-up is from 9:00 AM – NOON.● Meeting place is The corner of 10th St. and S. Morton Blvd in the parking area under the9th St. Bridge on the north bank of the river.● This cleanup requires a lot of walking and […]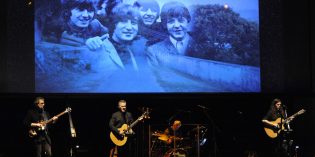 Joe Anastasi Explains Stroll Down Penny Lane Interview by Middagh Goodwin Stroll Down Penny Lane line up: Joe Anastasi aka Prof. Stompensplatt (leadvocals and rhythm guitar), Winter (lead guitar and vocals) and MikeSugar (bassist, electric cellist, melodica, synthesizer, and vocals), MarkAbbott (drums and vocals) and Matt Twain(Keys and vocals). Please introduce yourself to our readers. Hi, I am Joe Anastasi, the executive producer of the show Stroll Down Penny Lane […]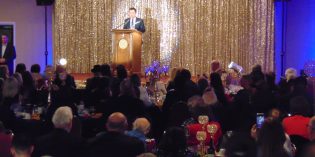 Leading Democratic Presidential Hopeful Mayor Pete Buttigieg Comes To The 209 By Carrie Shea Photos by Gerald Shea  On Valentine's Day 2020 the 209 was stirring with romance. People were dressed in their best running out to their Valentine's Day date locations. In Turlock, CA there were people dressed in their finest for another reason. […]

WOMEN'S MARCH MODESTO 2020 SATURDAY, JANUARY 18, 2020 MODESTO, CA – January 10, 2020 – Women's March Modesto has announced their speaker line-up and schedule for our local march, rally and unity gathering with this year's theme "Women Rising." Make plans to join and activate our community!  On January 21st of 2017, millions of women and allies around […]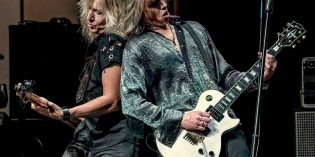 David Victor's SUPERGROUP SF will be hitting the stage at the Gallo Center this Saturday and if you are in the audience you are in for a treat. When you hear "supergroup" what springs to mind.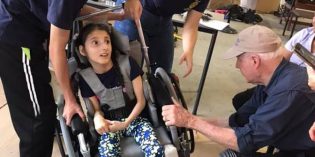 MobilityView Hope Haven West Needs You It is amazing to be able to deliver mobility in some of the poorest parts of the world. It really means the difference between life and death to the disabled and is transformative for their families that have cared for them. Upcoming wheelchair distribution trips are Puerto Escondio Mexico […]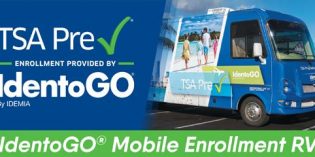 TravelView By Chris Murphy As a regular traveler, getting through security smoothly is a never-ending mission. The IdentoGo TSA PreCheck® Mobile RV will be coming to the Modesto Airport from January 20th through Thursday, January 30th, 2020. TSA PreCheck® is an expedited screening program that enables identified low-risk air travelers to avoid removing shoes, 3-1-1 […]
GEEKView: Star Wars and MoreBy Middagh GoodwinWow not only is the Mandalorian streaming on Disney+ the Rise of Skywalker will be in theatres December 19th. You know Modesto will be representing big time for the premiere of the new Star Wars movie. The 501st will be out at Brenden Thursday night and the Lodge Pole Pickers will be dressed as Jedi's and rogues for Rockin Holiday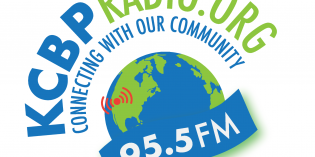 MAMAView: Radio is a Sound SalvationBy Middagh Goodwin"When I got the music I got a place to go."It used to be driving around listening to the radio was a right of passages for teenager all over America. It was how the rest of us passed the time while stuck in traffic or as we just cruised around on a Saturday night.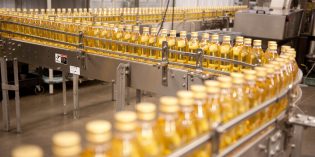 Modesto to Become West Coast Base for International Olive Oil CompanyModesto, CA–Sovena, one of the largest olive oil companies in the world and the USA, just announced its decision to build its second United States plant in Modesto. The family-owned company specializes in olive oils,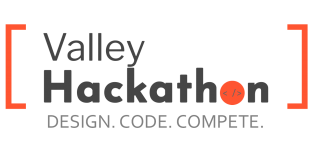 OCTOBER 26th HACKATHON SOFTWARE SHOWDOWN HIGHLIGHTS AREA'S FAST-GROWING TECH COMMUNITY Competition's Unique Format Allows Programmers to Showcase Previously Built Software Projects to Compete for the $500 Grand Prize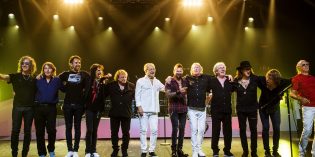 FOREIGNER IN CONCERT!DOUBLE VISION: THEN AND NOWA CELEBRATION CONCERT SERIESWITH CURRENT AND ORIGINAL BAND MEMBERSFEATURING TWO GREAT BANDS. AN UNFORGETTABLE NIGHT!By Efren Martinez