Creative Synergy
February 11, 6-8 pm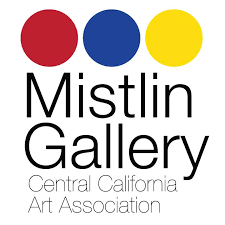 "Synergy: the interaction or cooperation of two or more organizations, substances, or other agents to produce a combined effect greater than the sum of their separate effects."
Are you ready to showcase your talent and take your art to the next level through collaboration with other artists? Join us at the Mistlin Gallery in downtown Modesto for a night of creativity and synergy on Saturday, February 11.
This dry mixer event allows visual artists, sculptors, photographers, writers, poets, musicians, composers, dancers, and choreographers to unite, form teams, and develop unique blends of various artistic genres inspired by a common theme. Imagine the possibilities – a painting accompanied by a poem, a photograph paired with a pre-recorded music performance, or a 3D sculpture alongside a dance piece. The sky's the limit when it comes to combining your creative skills with those of your fellow artists.
Come prepared with your concepts and works in progress, whether reference photos, preliminary sketches, finished writing, recorded performances, or anything else you would like to share. And don't be afraid to actively seek out complementary partners in other genres – this is your chance to take your art to the next level through collaboration.
In March, your team will be able to present your concept for the July exhibition at the Mistlin Gallery. The best 50-60 concept presentations will be accepted into the show, with entry fees due for selected teams. Don't miss this exciting opportunity to showcase your talent and join a community of like-minded artists. See you at the dry mixer on February 11! Make sure to bring your phone fully charged.
ModestoView features contributors from our community on a regular basis. We enjoy and welcome these honorary ViewCrew members. If you would like to message them, email to info@modestoview.com