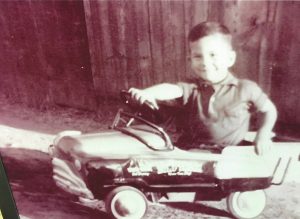 Bob Rose
Downey High – 1973
He got his love of cars and street rods at a very young age from his father, Luis Rose. His first car was a 1947 Ford pickup. Bob married his high school sweetheart Jackie and will be married 47 years in August.
His first "ground-up" street rod build was a 1938 Chevrolet Master Sedan at the age of 22. Bob and Jackie had two daughters but this did not slow his love for the cars. Bob has had many award-winning cars through the years from his 1952 Chevrolet Pickup to 1956 Chevrolet 2-door Wagon to a 1962 Chevrolet Impala Convertible along with his multiple national award-winning 1960 Rambler Wagon. If Bob was not building a street rod, he was helping build his buddy's projects, forever giving back to the car culture. Everyone liked to have Bob on the build, as nothing is ever half baked when it came to his work and his vision. Bob is currently building a 1950 Ford "Shoebox" coupe, as in the past, nothing is "half baked".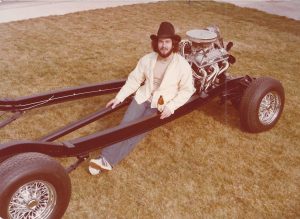 Bob is known and respected throughout the United States for his restorations of metal antiques, pre-war bicycles, peddle cars, safes, toys, coffee grinders and about anything else one can think of in the collectable market. The quality of his restoration work is recognized with very few equals.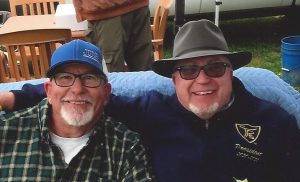 Bob serves on the Graffiti Museum Board as an adviser and is a proud member of the famed Faros Car Club. He was a constant presence in the McHenry Avenue cruise scene all through high school in the '70s. There are some stories but those are best not shared as we are not positive the statutes have expired, what his buddies knew was that Luis was not happy.
Footnote:
Bob's dad Luis Rose was an inspiration to many kids who grew up to be Hot Rodders. When Bob and his buddies were in grade school Louie always had the "cool" truck, chromes with moons, snuck down a bit and the kids would fight over who got to ride in the back to the little league games and this was in the '60s true story. 
Chris Murphy is the President and CEO of Sierra Pacific Warehouse Group and Publisher and Founder of ModestoView Inc. Chris worked globally in the cycling industry returning to Modesto in 1996. He is also the founder of the Modesto Historic Graffiti Cruise Route, Legends of the Cruise Walk of Fame, Modesto Rockin' Holiday, the Modesto Music History Organization and co-founder of the Modesto Area Music Association. Chris is married to his artist wife Rebecca since 1985 and has two daughters Madison and Abigail, both graduating from Modesto High and UC Berkeley. He is lead singer and guitarist for his band, Third Party that donates their performances to non-profits.