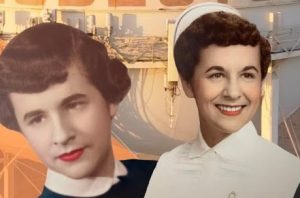 Jenny Kenoyer
Modesto High  –  1953
Jenny has been honored by the North Modesto Kiwanis as the Grand Marshal of the 2022 American Graffiti Festival Cruise Parade.  As Modesto High's first woman yell leader, Jenny has been a champion for Modesto's Graffiti scene for as long as she can remember.  Born in Patterson, she moved to Modesto when she was 5.  In high school, she was active in school leadership and was and is an avid MoHigh supporter.   She has 5 children that also graduated from Modesto High so it's a family thing.  Over the years she had a great career as a nurse caring for others and then started her second career serving the community of Modesto.  Jenny is a two-term Modesto City Councilperson and has been an advocate for positive community programs and activities. All along, she has been a champion of the return of Graffiti cars to the streets of Modesto, supporting the Graffiti USA Museum, The Cruise Route, Walk of Fame and so much more.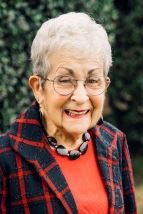 She is currently battling cancer and has just survived another round of chemo, but she still is active, attending events and council meetings. 
She is a big Modesto supporter and has earned the friendship of many in the classic car community.  Anyone that has seen Jenny at a Graffiti event knows her Modesto cheer.   M- clap clap clap clap O – D –  E –  S – T  O!  Modesto!  Modesto! Modesto!  
Please join our car community in welcoming Jenny to the Legends of the Cruise Walk of Fame     
Chris Murphy is the President and CEO of Sierra Pacific Warehouse Group and Publisher and Founder of ModestoView Inc. Chris worked globally in the cycling industry returning to Modesto in 1996. He is also the founder of the Modesto Historic Graffiti Cruise Route, Legends of the Cruise Walk of Fame, Modesto Rockin' Holiday, the Modesto Music History Organization and co-founder of the Modesto Area Music Association. Chris is married to his artist wife Rebecca since 1985 and has two daughters Madison and Abigail, both graduating from Modesto High and UC Berkeley. He is lead singer and guitarist for his band, Third Party that donates their performances to non-profits.