Metal View: The "209" Metal Scene 2000-2010
By Mike Vanek
Check out his blog Mike Vanek Sucks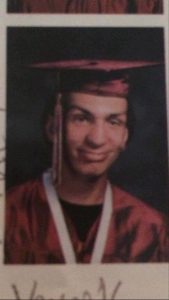 Hello friends and neighbors. It's your old friend Mike Vanek and I still suck!! I've come out of hiding to talk about possibly the best ten years in the history of the Modesto area Metal scene 2000-2010. I could write a book about the events that happened within these ten years but here is a quick review. This was a life-changing decade.
In the year 2000, I was a new father that was obsessed with local music. Bands of the day encompassed a wide area that stretched from Stockton to Merced and all towns in between using Modesto as a base. We had legendary bands like Built, Infestation, Rubberfinger, Epidemia, Counterbore, Burial Ground, Sundays Dilemma, Bind, Shrine, Dam, Two-O-Nine, and more but the biggest story of the day being Depswa who had formerly been known as Carcinogen. With three members from the valley, this central valley favorite moved to southern California adding a guitar player and a name change that landed them a deal with Geffen Records. At this time I began writing a fanzine out of the Turlock library called 209Metal NEWS. We slowly evolved as bands and venues dissolved and places like Homers and Birdies in Turlock, Tees and Greens in Modesto and the Fatty Mocha in Merced gave way to The Dome in Los Banos, Magoo's Funhouse, Season Tickets, The Daily Grind in Turlock, and The Dirty Duck in Modesto. New bands emerged like Stigmurder, Cursed, Morbius, Makeshift Grey, Unknown Statue, Crypt Orchid, The Shambulls, Solice, Zero Tolerance and more!
In 2003 venues evolved and I made the move to Modesto. I ended the newsletter and started booking shows at a small bar on 9th street called the Palm Gardens where many bands emerged like Bitter Legacy, Nothing But Losers, Liquid Conscience, Deem and many others raged in this tiny bar/restaurant that was transformed into a venue after hours. So many bands play there including hardcore legends 25 ta Life and Michael Graves from the Misfits. After a year of promoting at Palm Gardens, I was called up to the proverbial big league and started booking at the Fat Cat Music House & Lounge.
Bands like SEIP, Sickle, And All Was Lost, Beyond all Brutality, California Medication were just a few of the bands that would not only play local shows but opened for major headliners. Other established bands evolved. Bands like Nothing But Losers, Cursed, Stigmurder and Better Left Unsaid gained new members and continued to grow and the popular band Dam started playing their heavier songs as Levee. As the Fat Cat's popularity grew so did the scene and the calibre of shows. I can close my eyes and I'm there! Watching people hang from the rafters for Killswitch Engage, Devil Driver, Static X just to name a few and trust me I can go on.
Another venue that emerged in the more underground elements of our scene was the Workshop in Ceres which was literally an auto repair shop made into a death metal venue that hosted the most brutal metal and hardcore shows with bands from all around the world in tiny little Ceres California. If the Fat Cat was the mainstream then the Workshop was most definitely the underground!!
Other spots like Banana Joes and Sidelines came and went than an all-ages spot emerged; Modesto Virtual was a game changer!! An all-ages venue that catered to the growing hardcore and metalcore scene. Huge shows in a small space included The Faceless, Whitechapel, Abigail Williams, Suffocation, Sworn Enemy and a very infamous show that featured the band ALL SHALL PERISH and a ton of violence that ended with the Cheif of Police standing over a bleeding hardcore kid laying in the gutter. Another small venue at the time was the Pizza Factory a small pizza spot across from MJC. Catering to a more mainstream metal audience we had rad shows there from a wide array of bands that included Cattle Decapitation, Primer 55, The Mentors, Warbringer and many others all with local bands that made this a great all-ages venue till it was sadly closed.
It was at this time where bands like Kranial Damage, Mnuemonik, Etched in Stone, Mutilate The Dead and Broken Trojan hit the scene! Towards the end of the decade, the town and the scene began to change. The Fat Cat started reaching its waning point as far as metal was concerned. They still hosted metal but our music was driven across town to Yosemite Blvd to what would be known as the 2 bars or the Strip. Located next to each other in the same strip mall was The Other Place and Spinnaker Lounge. Bands like Forever Obscured, Sworn to the Black, Brutal Innocence, and many more emerged but most of all a revamped Nothing But Losers made this their home venues and began to grow in popularity as the number of shows grew that they played. This also happened with bands like Stigmurder who went to play spots on the Meyhem tour and a show with Disturbed thanks to a sponsorship with Jagermeister. Better Left Unsaid on their 4th singer signed with Jamie Jasta of Hatebreed's label Stillborn Records and toured the country until they broke up.
Now a lot more happened that I either forgot or didn't have time to write about like Chuck Gaither's horrible accident where he damn near lost his leg and the horrific house fire that took my mother's life and how the metal scene came together at The Dirty Sanchez Ranch in Newman Califonia to benefit my family, or 2 huge Misfits shows at Carver Hall and that doesn't even begin to describe the history packed into these ten years. Also, we need to mention bands from other necks of the woods that made our area a second home like Nuclear Rabbit, Hostility, Kaos, Luxt, Zero Ground, Mystic Rage just to name a few.
I'd also like to take a second and talk about something very important to our scene and that was X Fest. X fest was important not only for the community at large, or the bands that played but lots of local stagehands got their start working at X fest. Working X fest was a right of passage for a lot of us and playing it was an honor that all that did, relish with a sweet fondness. I've gotten to meet and greet with many of my musical heroes at X Fest and I've gotten to see many of my good friends play X Fest especially my famdamily in the band DAM. I've seen them play X Fest a number of times on legendary 104.1 The Hawk stages and I'll remember everyone like it was yesterday…
Like I said this doesn't even begin to cover all the history of these great 10 years but I hope this gives you a good idea of what the ten best years of my life were like…
This article is dedicated to the memories of Terry Sterner of The Nor Cal Plastics, Underground rapper and singer for 17Ten Joe Young, Abraham Guererro of Brutal Innocence and my Mother Kristy Soult may they all rest in peace.
#MIKEVANEKSUCKS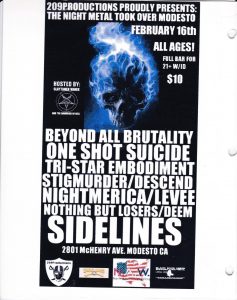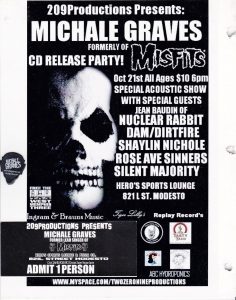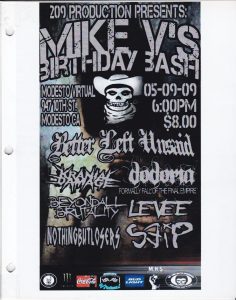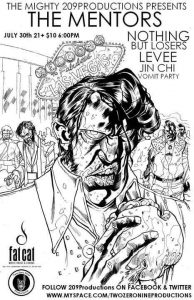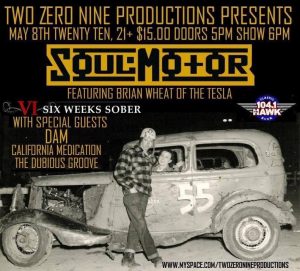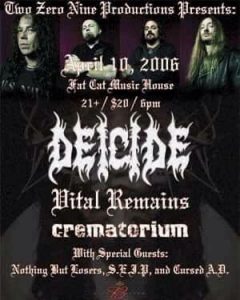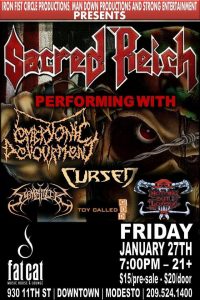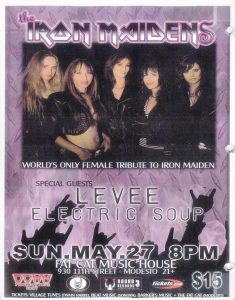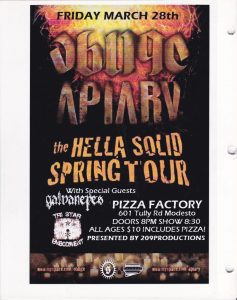 209 MetalView Ultimate Lists of Bands 2000-2010
Zero Tolerance
Cursed
Liquid Conscience
Rubber Finger
Sunday's Dilemma
Bitter Legacy
Burial Ground
Thr3efold
Built
Bind
Captive8
Shrine
Better Left Unsaid
Differential
Redlock
Morbius
Eyecon
Epidemia
And all was lost
Seip
Sickle
This Times Brutal
Two O Nine
Infestation
Hogbeast
Fallen Sleepless
The Venting Machine
Suicide Hands
Mutilate the Dead
The Shambulls
Etched in Stone
Stigmurder
Crypt Orchid
In the Absence
Makeshift Gray
Nothing But Losers
Rebels Mother
Beyond All Brutality
Like Fire
Isolate
Solidify
Return from Exile
Meats$&@s
Unknown Statue
Fissure
Maus
Dam/Levee
Sandwich Mafia
Long Drive Home
EyeWill
Aurora Minus
Infestation
Optimus
Carcinogen/Depswa
Lifted
Slug
Serial Killer
Unother
Angst
Forever Obscured
Counterbore
Kranial Damage
Let This Die
Scattered Fall
California Medication
Disfigured
Decomposition
Obsidian
Left Hand Black
Deem
Amaora
Solice