Over the last year, people have gotten more into their pets than ever before, and during the pandemic, many have gotten new furry friends. Along with that, there appears to be a new creativity in pet ownership and at least one person in our community has taken it to a new level. You have heard about the catwalk for models, now we have a real catwalk and dog walk ushering in a new pet fashion rage.
Andrea Delguidice is a creative pet stylist and owner of Pet Revival since 2007, she offers holistic grooming services to pets and turns them into magical works of art with vegan hair dye. The creative pet grooming services are unlike any other in the world. They are created specifically for your furry friend. All products used are pet-friendly, safe and non-toxic. The looks are created with plant-based hair stains, jewels and accessories made just for pets. Your pet's creative new look can last anywhere from 6-12 weeks or longer depending on their hair type, frequency of bathing, environment and hair outgrowth.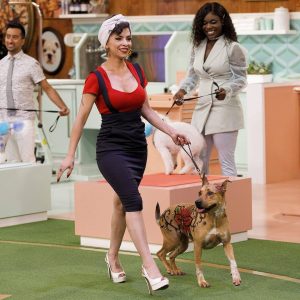 Pet Revival also offers traditional and therapeutic grooming (for pet's with external health issues), ozone therapy, sound therapy and reiki.
Pet Revival's world-class creative grooming has been featured in HBOMax Haute Dog  Episode 7 "Yule Dog" and the Opawz 'iFashion.pet' book.
Pet Revival is currently operated out of Delquidice home in Patterson and Lisa's Pet Styles in Turlock. Andrea is currently converting her vintage 1962 Ford Milk Truck into her mobile luxury pet salon and hopes to be operating out of it by the end of 2021.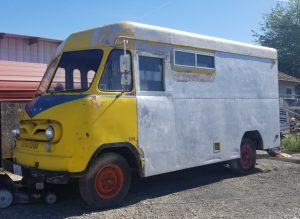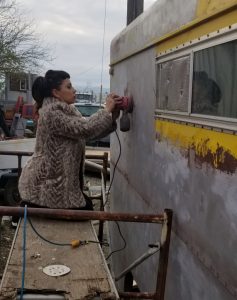 For more info or to book an appointment email petrevival@gmail.com or go to www.petrevival.wordpress.com @PetRevivalGrooming on Facebook and @PetRevival on Instagram 
Middagh Goodwin LIVES Music. He has been booking and promoting Music, Art and Comedy for years in the Central Valley. He ran the award winning Plea for Peace Center in Stockton for 5 Years and has booked bands from A-Z. Middagh is beginning 2016 with a new position at the Gallo Center for the Arts and celebrating Beat Happy! Music's 30th Anniversary. Read the MAMAView every month and a the Needle Drop 52 Records 52 Weeks.