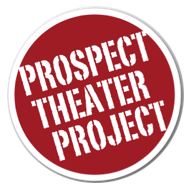 Prospect Theater Project's Radio Cavalcade Presents "The Postman Always Rings Twice"

WHAT: 
A middle-aged roadside diner owner hires a drifter to work at his restaurant. The drifter quickly begins an affair with the owner's beautiful young wife and the two conspire to kill her husband and seize his assets. When they succeed, a local prosecutor becomes suspicious but is unable to build a solid case. However, the couple soon realizes that no misdeed ever goes truly unpunished. Tickets for "The Postman Always Rings Twice" will be $10 and may be purchased by visiting
prospecttheaterproject.org
. 
WHEN:
 Streaming Available for 72 hours from April 9-11, 2021
 
WHERE:
 Streaming Online
 
WHO: 
 For over twenty years, Prospect Theater Project has promoted community growth
by presenting insightful and innovative works of theater in a uniquely intimate performance space.
 
More Info:
Middagh Goodwin LIVES Music. He has been booking and promoting Music, Art and Comedy for years in the Central Valley. He ran the award winning Plea for Peace Center in Stockton for 5 Years and has booked bands from A-Z. Middagh is beginning 2016 with a new position at the Gallo Center for the Arts and celebrating Beat Happy! Music's 30th Anniversary. Read the MAMAView every month and a the Needle Drop 52 Records 52 Weeks.