Who's Your MAMA?
By Middagh Goodwin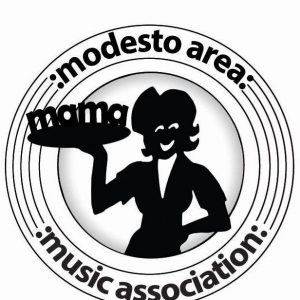 Voting for the 22nd Annual Modesto Area Music Awards is life and will continue until 11:59 pm on October 16th. 23 years ago Murphy and Ricci had a little idea to host an award show highlighting the talent that the great Modesto area had to offer, and the MAMAs were born. Like you we are excited to find out who the winners are going to be on October 18th at the historic State Theatre.
MAMAnees are chosen from a list of suggested nominees on several conditions including but not limited to, how active the artists perform, social media presence nods from bookers, restaurant/club owners, former winners and peers. The list gets narrowed down to 10 in each category. This year we are again keeping things tight with just 13 categories ranging from Alt/Indie to Youth Bands.
There will be 5 categories represented with live performances. This year we are honoring Kyle Barker singer/keyboardist and owner of Barker's Music with the Lifetime Achievement Award. On top of that, there will be a special not to be missed medley performance featuring some of the area's best songwriters including Marirose Powell, Chris Dowd and Patty Castillo Davis.
At the time of printing, there are still sixteen voting days left so go out and catch a MAMAnee or two or three performing at one or more of the local hot spots regardless if it is an old favorite or someplace brand new, and make cast your vote. Remember at this point the winner is picked by you the music fans so make those votes count.
The non-profit MAMAs team up with many civic organizations, matching up musicians for special events, and music series such as Music in the Plaza and the Rocking Holiday. To get involved email mamarecords209@gmail.com
Please send in your events to info@modestoview.com so we can help promote and keep track of all you do.
Please vote for your favorites now at www.modestoareamusic.com Voting ends Oct 16 at 11:59 pm.
The MAMAs will be live streamed on www.modestoview.com
Middagh Goodwin LIVES Music. He has been booking and promoting Music, Art, and Comedy in the Central Valley for years. He ran the award-winning Plea for Peace Center in Stockton for 5 Years and has booked bands from A-Z. In addition, he is the managing editor of ModestoView and writes the MAMAView and GeekView. Middagh works with the Modesto Area Music Association and books Music in the Plaza. In addition, he owns and operates Graffiti-Con, where cars and pop culture intersects. More recently, Middagh has been working with the Graffiti USA Classic Car Museum, helping to create unique events that help raise funds and awareness of the museum and its mission. On top of that, you can tune into one of two shows that Middagh Goodwin hosts on KCBP 95.5 FM; This is SKA and MAMA Radio.