MAMAView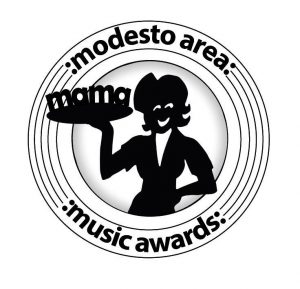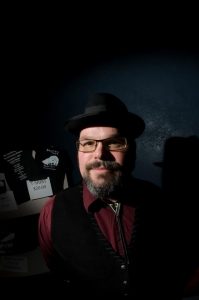 February is the month of love and that is one thing we need more right about now. One of my favorite things about the MAMA Awards show is the diversity of artists playing on one stage. I would love to see more unity in the music and arts community. My call to action for everyone reading is to check out and share 5 local acts with friends. Mix things up if you are into Jazz, then check out some Americana or Acoustic or maybe some Hip Hop acts. If you like Metal, listen to or go see some Punk or Rockabilly bands. Mix it up, get out of your comfort zone, and maybe you will find some new favorites and make some new friends.
One thing that I have noticed is lacking is band merchandise. T-Shirts, Buttons, Stickers and Patches are all within the reach of any local band. I would be thrilled to see more musicians utilizing the wealth of local graphic artists in the area. Reach out to this pool of talent and let's see what collaborations can happen. I for one would love to add a couple new band shirts to my collection drawn by some of my favorite local artists. Not only do I believe that some incredible designs can be created, it will double your marketing because the artist will push the band and the band will push the artist. Check out 1800getatom, Haro Artist, the Black Sheep's Ink and Ethen Beavers, all fantastic artists and local to the area. Check out the Artist Alley at Turlock Comic Con on February 4th or Grape City Con April 8th for even more local artists and family fun to boot.
The goal should be a more vibrant and lively arts community, more live music, comedy and art shows. Together is the only way we can achieve this. Get out and support the events that are taking place, frequent the bars and cafes that are hosting these events. Even if you can not make it to a show, tell your friends and share the event info on your social networks. It is not just the job of the promoter, band or venue to get the word out, it is all of our jobs if we want to see a resurgence, an artistic rebirth. Remember, "Friends don't let friends miss great events".
Performers make sure to send your show info to events@modestoview.com so we can add them to our calendar.
Comments
comments
Middagh Goodwin LIVES Music. He has been booking and promoting Music, Art and Comedy for years in the Central Valley. He ran the award winning Plea for Peace Center in Stockton for 5 Years and has booked bands from A-Z. Middagh is beginning 2016 with a new position at the Gallo Center for the Arts and celebrating Beat Happy! Music's 30th Anniversary. Read the MAMAView every month and a the Needle Drop 52 Records 52 Weeks.