2017 The Year of the Bicycle & New Store Fun Sport Bikes
by Efren Martinez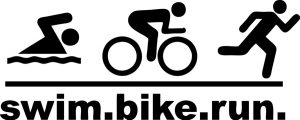 This may be the year of the Rooster according to the Chinese New Year, but I've got my own Zodiac Signs to get me moving: Swim, Bike, Run.  In 2015, I celebrated the "Year of the Run", that was a very fast year for me. In 2016, I celebrated the "Year of the Swim", that year was all wet! This year, I'll be celebrating "Year of the Bike" and with good reason. This May, the Amgen Tour returns to our beautiful city.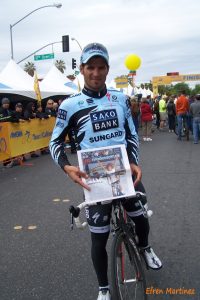 Yes, 2017 will be a very exciting year for bicycle enthusiasts. In summer, my friends at Fun Sports Bikes will be opening up their new location at 1533 E. Briggsmore in Modesto.  According to my buddy Brian, the new Fun Sport Bikes will have 14,000 square feet of with everything that has to do with bicycling. As Brian said, "We are not changing too much from our Mchenry store. Excited to add more inventory to better serve families, recreational riders and serious riders. We are most excited about setting ourselves to serve our county for years to come." Just recently my friends over in Oakdale expanded their bicycle shop as well adding of 1250sq feet to their store. This allowed them to move the entire repair shop and storage space to this new area which is a plus because they now have more product to show, with a new expanded bike fit area that includes a lounge for cyclists to gather, sit, plan their rides, sip coffee, eat snacks, and relax before and after their rides. Another bike shop that is centrally located for a quick fix is the fairly new Economy Bicycle Shop located at 937 Coffee Road in Modesto. They strictly specialize in repairs and tune-ups. So if it's a quick fix you're looking for, this may be the shop for you. Another alternative is the old school stand by bicycle shop, World of Wheels" at 1544 Standiford Ave in Modesto. Don't let the word "Old school" fool you, the folks over there may be the most experienced in cycling with their long history serving Modesto. Friends, regardless of what bicycle shop you decide to use, I invite you to join me this year, "The year of the Bike," for your healthy lifestyle in 2017.
Comments
comments
I answered the call back in 1983; mixing Music and Entertainment with an eccentric European style has always come easy for me. In the early 80's I was the Disc Jockey for most of the high school dances in Modesto. In the late 80's I found myself in Hollywood working as a dancer and sound engineer for various professional recording industries. In 1990 my wife of 25 years and I started (The Quake Mobile DJ ®) which was seeded from San Francisco's 1985, The Quake, radio station that only lasted a short while on the air. 26 years later The Quake Mobile DJ is bigger & better than ever in the Entertainment industry. Real-Estate, photojournalism, event promoter, saving animals, travel and fitness are a few other of my interests. I also enjoy motivational speaking to children and to those who are struggling with addiction. In my life, I have always been a very direct person and once I see a goal I won't quit till I've achieved it. But out of all of the above I feel in my heart that the best inspiration in my life is my wife and my love for the faith that I practice. Phil 4:20