BargainView:Jumpstart the New Year
By Monica Barber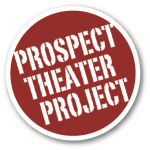 Jumpstart the month of January and welcome in the New Year with joy and good cheer. As Ms. M sips a hot cocoa at Preservation Coffee she picks up on the spark of hope in the air that only comes around as the year begins. With hope brings a chance of change and there's nothing wrong with that. Here's a few ways you can spread some of your change around town.
It's beginning to look like a lot of laughs. January 3rd welcomes Comedy Night at Cheroot Cigar Lounge. This event boasts some of California and Modesto's funniest comedic talents. From 7-10pm enjoy an intimate evening a nice cigar and a glass of wine while you laugh your cares away.  Arrive early for seats and drink special. 21+ over.  https://www.facebook.com/events/1830562300493331/
There's a guarantee you'll have a fab time with the sounds of Hot Club Faux Gitane on January 10th. Carnegie Arts Center of Turlock welcomes everyone's favorite acoustic swing band for an evening of music featuring vocalist Francesca Bavaro.  From 7:30-9:30pm enjoy the band's unique instrumentation paired with vocals. Tickets available on Eventbrite. GA: $16.74/Students: $11.49. https://www.facebook.com/events/688304421336222/
Resist with a purpose at "Writers Resist: Modesto Louder for Free Expression". Writers and poets unite at the Prospect Theater Project on January 15th. Join in the fight for free speech in the aftermath of the election. This event is about community and pushing back against hatred and bigotry.  The evening features readings from local talent. Participate in a worldwide event to spread change through our voices. http://prospecttheaterproject.org/
Seasons of change are in the air with the sound of music. Come and enjoy the vocal stylings of Patty Castillo Davis on January 22nd.  Performing at Sunday Afternoons at CBS the singer/songwriter will be focusing on songs of equality, peace, love and family. Castillo Davis will be performing with her daughter Christian Magdaleno of the Gypsies, Bay Area singer/songwriter Karen Butler and the Patty Castillo Band. 3pm. Ticket info: http://sundaysatcbs.com/
An amazing soiree is the best way to end the month! The 24th annual Bacchus and Brew returns on January 25th at the SOS Club. Modesto Sunrise Rotary hosts their Irish themed event that benefits many local service projects in the community.  Come support the charity casino night, music, silent  & live auction with hors d' oeuvres, beer and wine sampling & entertainment. Tickets:$25. http://modestosunriserotary.org/
Happy New Year Modesto! Be the change! Kisses, m.
Comments
comments