BrewView: The Felicity of Simplicity at bauhaus
by Christopher Mitchell and Brandilyn Brown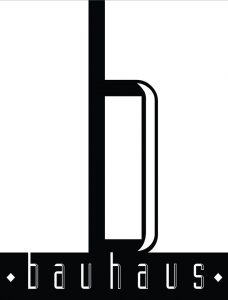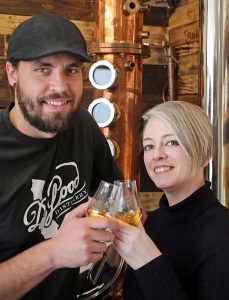 Tye Bauer, owner of Bauers 66 ½ in Mchenry Village, has expanded his endeavors and just opened bauhaus, a beer and wine lounge next to the beloved Tangled T's at 5-Points, in one of the most recognizable buildings in the city. And yep, it's a lowercase "b"!
You walk in and immediately pick up a "Cheers" vibe. With a very exclusive feel due to the smaller size of the venue, you are doted on by the bartender and chef personally, ensuring you feel special just for being there. Your food is made mere feet from you, and your beer poured at the end of the bar! With 11 taps that will rotate frequently, you can find something new every time you stop in. You won't be bored with the beer selection either, each visit you'll choose from you won't find anywhere else.
You can't call this a restaurant, no, this is a lounge. The whole place is super comfortable, with pillows on the seats and extra in the windows. This is certainly *the place* to lounge too: under the bar are USB ports to charge your phone while you sip a few beers. (There are purse holders, too!)  If you're a Pokemon Go player get extra excited, because while your phone charges and you drink up, you can spin the Pokestop or drop a lure. Catch 'em all trainers!
Their menu will also change daily. The tapas servings will revolve around small plates like in-house cured and smoked meats, ceviche and puff pastry to make things like pizza. On our visit, we snacked on mini peperoni pizzas and roasted potatoes with garlic and rosemary. Vegan options such as smoked tofu are also available.
To wash our snacks down, we tasted a rainbow of beers. We started with the SLO Cali Weiss and a Common Hibiscus Saison.
Our next round was a Last Call Stout and Anchor's Blackberry IPA. (Brandi doesn't usually order an IPA, but is a sucker for blackberry. She highly recommends this fruity IPA!)
The White Sangria was refreshing, as well. You will thoroughly enjoy the simplicity and comfort of The bauhaus. This is where you will stop before you head to where you are going, and where you will go when you return from where you went!
bauhaus
405 Downey Ave, Modesto
Tues- Thurs 11am-3pm & 5pm-10pm
Fri & Sat 11am-3pm & 5pm-12am
Closed Sun & Mon
Comments
comments
Bring on the rain, and a bottle of Wonky & Wry's Honey Braggot Ale. Loves to roast marshmallows over a fire. Enjoys the mix of cigars and whiskey.