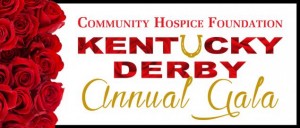 Community Hospice Foundation presents their annual gala, Kentucky Derby, at the home Dr. and Mrs. Darius and Carla Naraghi. The event features live music, dinner, hosted bar and dancing. All proceeds will benefit the patients and families of Community Hospice.
Saturday, May 2, 2015
Cocktails: 5 p.m.
Dinner: 7 p.m
Community Hospice Foundation, established in 2001, raises funds and awareness for Community Hospice, fulfilling the mission of providing care and support to those in need, regardless of their ability to pay.
Since 1979, Community Hospice has provided compassionate care, comfort and support to terminally ill patients and their families. Today, Community Hospice provides care to over 240 patients every day in private homes, skilled nursing facilities and in the Alexander Cohen Hospice House.
TICKETS:
To reserve tickets or for more information please contact Community Hospice Foundation at (209) 578-6370 or visit www.hospiceheart.org/events. Tickets for the gala are $150 per person. Sponsorship opportunities available.
CONTACT:
Kristin Mostowski
(209) 578-6301
kristin.mostowski@hospiceheart.org
Comments
comments
Bring on the rain, and a bottle of Wonky & Wry's Honey Braggot Ale. Loves to roast marshmallows over a fire. Enjoys the mix of cigars and whiskey.