Healthy Aging and Association Free Balance Program in Ceres
For Older Adults Ages 60 & Better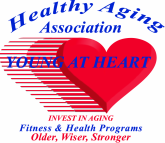 Do you have concerns about falling or know someone who does? The Healthy Aging Association has opened free registrations for their award-winning program "A Matter Of Balance" designed to manage falls and increase activity levels. Ceres Community Center (2701 Fourth St., Ceres) will begin the program, Tuesdays, September 13th from 9:30 am-11:30 am.  Classes are held once a week for 8 weeks for 2 hours each. Please contact Kim Viviano, Program Manager (209) 523-2800 to sign up.
Our Mission: Healthy Aging Association is a non-profit organization whose mission is to help older Americans live longer, healthier, more independent lives by promoting increased physical activity and sound health and nutrition practices. The older adult fitness class are free for ages 60 and better.
Comments
comments
Bring on the rain, and a bottle of Wonky & Wry's Honey Braggot Ale. Loves to roast marshmallows over a fire. Enjoys the mix of cigars and whiskey.