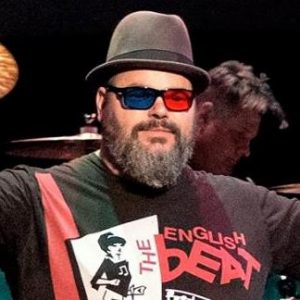 by Middagh Goodwin
Hot town, summer in the city are you ready for the fun? It is going to get hot so make plans to do something fun. What about Concert in the Park, the Stanislaus County Fair, a movie? Those are all fun things, but why not catch some great live local music too?
Ralston's Goat has started doing live entertainment so why not stick around after Concert in the Plaza and keep the night going later (after things cool down). Do you feel you have the soul of a DeeJay but not the gear to make your dream a reality? Check out Trax on Wax the first Wednesday of every month at the Speakeasy.
I have been working with a group of "geeks" for the last year to bring you Modesto Con July 9th and 10th at the Modesto Centre Plaza. Don't miss this fun family event. Only $5 a ticket! With guests like Doug Jones and Sam Jones, it's sure to be a winner.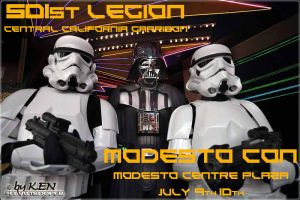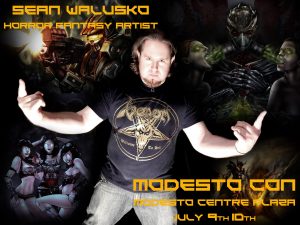 Do you like to laugh? Check out Comedy at Cheroots July 5th,  Stand Up for Comedy July 8th at the Queen Bean, Gold Rush Comedy at the GypsyShack July 22nd. These are just a few of the great comedy shows that happen around the Modesto area.
A few concerts you should not miss: July 16th at Queen Bean "Lock Stock" with Monster Treasure (just returned from a tour of the UK), Rubber Lizard, Killah Wail and more. On July 25th Hooten Hollers return to Modesto and perform at Twisted Pig with the Flowers opening.
Get out and check out new places and talent so you are ready to make an educated choice when voting for the Modesto Area Music Awards go live early August. If you have any suggestions for mamanees send them to mamarecords209@gmail.com
Remember good friends don't friends miss good shows.
Comments
comments
Middagh Goodwin LIVES Music. He has been booking and promoting Music, Art and Comedy for years in the Central Valley. He ran the award winning Plea for Peace Center in Stockton for 5 Years and has booked bands from A-Z. Middagh is beginning 2016 with a new position at the Gallo Center for the Arts and celebrating Beat Happy! Music's 30th Anniversary. Read the MAMAView every month and a the Needle Drop 52 Records 52 Weeks.