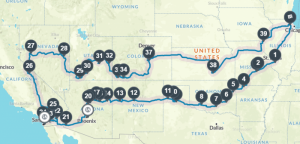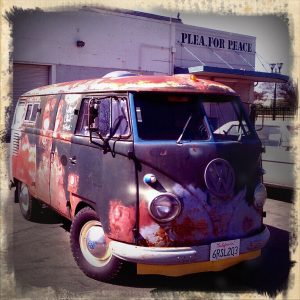 MAMAView
: Preparing for the Road
By Middagh Goodwin
We have entered the first days of Spring, and as musicians, we are looking towards the Summer. The weather is warming up, and plans for touring is at least in the back of your mind. Unfortunately quite often like the rabbit we are not entirely prepared when the time comes.
Consider the next couple months Spring Training. Decide what you want to and can exactly accomplish as far as touring or just performing regionally. Make a plan and work towards the end goal of playing in front of as many people as possible. Touring, merchandise and all the other incidentals cost money. If you do not have a band fund, create one now, if you do work at filling the coffers with as much as possible. Online fundraising is one option but how practical and engaging is it?
You do not need to reinvent the wheel just think outside of the box a little. Host a car wash or bake sale; this method has been an effective fundraiser for Schools and Churches for years. Pick the band member who has the house with the most street traffic for a garage sale. Not only will you get rid of stuff you do not want but you stand to make a fair amount of money. You can even sell the bands T-Shirts and CDs at these events.
Always collect the contact information of bands you are playing with and stay in touch through the year. When you are getting ready to book your tour you can ask them to help set up a show or share their booking contacts. Not only will this make it much easier to book your tour, but you will more often play with a band you already like and good chance have a place to stay, Always be prepared to do the same when the time comes to reciprocate.
Make sure you also ask the promoter for any press contacts, local or community radio stations that might play your style of music. Send out a press release early and include all the show info along with your contact info. Plan on getting into town early and swing by the local music store, hot topic or coffee shops and hand out flyers or download codes to anyone who seems like they would like your music.
Make sure you show up early to the venue, talk with not just the promoter but the owner, bartender, employees, make a good impression so that they will want you to come back.
Remember to always send your show info into the ModestoView so we can help you promote. Looking forward to seeing pictures and hearing stories from the road.
Comments
comments
Middagh Goodwin LIVES Music. He has been booking and promoting Music, Art and Comedy for years in the Central Valley. He ran the award winning Plea for Peace Center in Stockton for 5 Years and has booked bands from A-Z. Middagh is beginning 2016 with a new position at the Gallo Center for the Arts and celebrating Beat Happy! Music's 30th Anniversary. Read the MAMAView every month and a the Needle Drop 52 Records 52 Weeks.