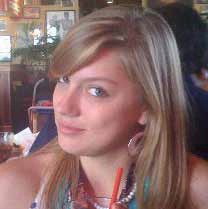 Hey all! Jill Ferris here. The MAMAs are an fun time of the year. Many people learn about local musicians and the new songs coming out. So in the spirit of the MAMAs I have decided to go with all MAMA nominees and one former winner for your listening pleasure. Alright everyone, please enjoy the music and as always don't be a stranger! Come by Fridays nights to the Copper Rhino for "The Weekly Issue". Live and local music every Friday! Make sure you go support the places that bring in live band and please buy their CDs and tell friends to buy local music. You will find some amazing songs and learn to like new local bands or discover music that has been here for a while and you just missed it.
Hope to see you soon!!
Each listing is Band, Song and type of Music
The Pendletons Devil or Angel Rockabilly/ Psychobilly
Talk about an impressive band! They are so much fun and put on one heck of a live show. They are a three piece with the sound of a MUCH larger band. They do not disappoint so definitely take a listen!
http://www.myspace.com/thependletons/music
Josh Rosenblum Band Head Over Heels Pop/ Alt
Great band and great song! This is Modesto pop music at its finest. He has got such a great voice and a determination that makes me think that we should see as much of this guy while we can!
http://www.facebook.com/pages/Josh-Rosenblum-Band/179295872092376?sk=app_178091127385
Filbert Skull Hat Folk/ Pop
VERY cool sound!!! One thing I love about the MAMA awards is that sometimes I get to look up bands that I have not heard of. This is a very interesting band and my ears were happily surprised to take my first listen. I CAN NOT WAIT to see them live!!
http://www.myspace.com/filbertmusic
The Panduhs Catch a Wave Pop/ Indie
The word groovy comes to mind in such an awesome way! Very upbeat. I find myself listening to them a lot while cleaning house. Just one of those bands to have on your iPod while dancing with a vacuum. (That is most definitely a compliment in my book)
http://www.facebook.com/ThePanduhs?sk=app_19507961798
Aaron Durr Go Away Pop/ Alt
I know, I know, Aaron lives in LA now but he is still a Modesto artist in our hearts, right? Plus he did win a MAMA award a few years back. If you have not heard Aaron Durr 1: you need to get out more and 2: you need to go take a listen NOW!Very powerful piano pop/ rock. Very Ben Folds with hints of upbeat Regina Spektor. Take a listen and keep an eye out for when he comes back and plays!
Comments
comments
About the Author: admin