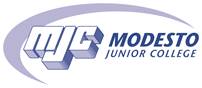 (Modesto, CA) – The Modesto Junior College Community Orchestra will celebrate the birthday of composer Johann Sebastian Bach with a "Bach in the Subways Day" on Saturday, March 21, 2015 at 11:30 a.m. at 10th Street Plaza, located at 1010 10th Street in Modesto.
Bach in the Subways is an international organization founded by cellist Dale Henderson to bring classical music into communities all over the world. Every year on March 21, musicians from over 40 countries celebrate Bach's birthday by offering free performances in subways and public spaces. Countries participating include Ukraine, Italy, Taiwan, Philippines, Hungary, Mexico, Australia, Korea, United States of America, Germany (of course!) and more.
This year, for the first time, the MJC Community Orchestra, directed by Anne Martin, will join the festivities. Since Modesto doesn't have a subway system, the orchestra will perform a 45 minute concert at 10th Street Plaza, (which is actually near a Subway Restaurant!)
The group will present several movements from Bach's Brandenburg Concertos Nos. 2 and 3 and a Stokowski arrangement of Bach's "Little" Fugue in G Minor. Principal cellist Anthony Houth will also play a Sarabande from a Bach Cello Suite.
The community is invited to join the orchestra for this free celebration of Bach's 330th birthday. For more information contact Professor Anne Martin at (209) 575-6646, or martina@mjc.edu.
Comments
comments
Bring on the rain, and a bottle of Wonky & Wry's Honey Braggot Ale. Loves to roast marshmallows over a fire. Enjoys the mix of cigars and whiskey.