The MAMAs are Coming
Middagh Goodwin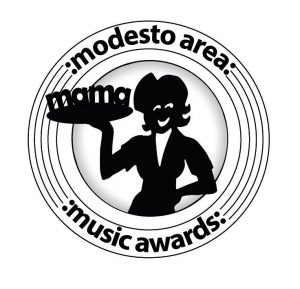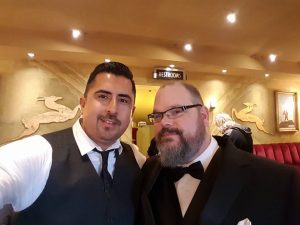 Wow, is it July Already? We are more than halfway through the year; Summer heat is upon us and the Modesto Area Music Awards are just around the corner. Voting goes live in August, and the ceremony at the historic State Theatre set for October 10th.
Yes, it is that time of year when we get down to brass tacks and compile a list of all the area performers.Venues, events and do our best to narrow it down.  Narrowing down the list is not an easy task, and for the board members to do it correctly, we need you the artists, the venues, the promoters and the fans to let us know who you think are the best choices. Send us your list to the Facebook page or 
mamarecords@gmail.com
. Go to 
modestoareamusic.com
 for a complete list of categories.
Are there any new venues in the Valley we should know about, any events that need to be recognized? Valley Music Institute has moved downtown to 12th Street(check them out for lessons and to catch some great youth bands.) Moon & Sixpence is a new Art House on 9th Street. Grand Opening will be July 8th with a performance Kaeli Earle Trio, Hot Club Faux Gitane is scheduled for the 12th. It will be a home for Americana, Jazz, Bluegrass, Indie Rock, Local Art and Theater.
Do you want to see some more acts before you send in your picks? Check out the Stanislaus County Fair Center Stage this year, and there are over 40 local performers. Friday's head to Downtown Modesto for Music in the Plaza. This month catch BluesBox Bayou Band 7th, Cloak & Swagger 14th, Callbox 21st and Mark & Brian on the 28th. MAMA and Beat Happy! Music curated these stages, and there is something for everyone to enjoy. Connecting the dots is part of the MAMA ongoing mission, placing performers with events and venues. Is your group or event looking for artists? Contact us.
I encourage you all to get out and see more performances, check out different venues, perform at an open mic yourself. Art is what makes any place worth living, and Modesto has an abundance of talent that just needs to cultivated(you the fans are the sunshine and water that make art grow.) Bring your friends and family out with you.
MAMA at the Stanislaus County Fair Schedule
Music in the Plaza Schedule
Comments
comments
Middagh Goodwin LIVES Music. He has been booking and promoting Music, Art and Comedy for years in the Central Valley. He ran the award winning Plea for Peace Center in Stockton for 5 Years and has booked bands from A-Z. Middagh is beginning 2016 with a new position at the Gallo Center for the Arts and celebrating Beat Happy! Music's 30th Anniversary. Read the MAMAView every month and a the Needle Drop 52 Records 52 Weeks.