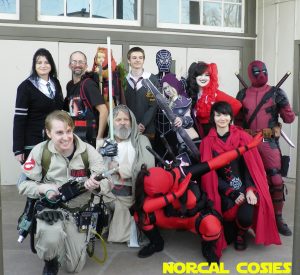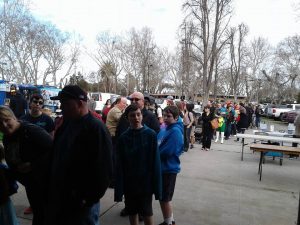 Another Pop Culture Event? Some said there already were too many, that it couldn't work in Turlock.  Attendance tells a different story and those who went will let you know, it worked and it worked well. The line stretched out and around the fairground for hours. An estimated 2500 people came out on what ended up to be a very nice Winters day. Many dressed up as their favorite characters from comics, movies and fantasy books and video games.
Vendors made money, photographers took pictures and the celebrity guests were swamped by fans from start to finish. These are great events for the whole family so make sure you load up the wagon and come on out to the next one. Ziggy and his family already have another one planned for you on September 4th Turlock Collect-a-Thon.
The NorCal Cosies hosted the Cosplay Contest and here are the winners of the 2017 Turlock Comic Con.
First Place-Ron Mullins/Old Master Luke
Second Place-Barbie G./World of Warcraft
Third Place-Catherine Banas/Lady Deadpool
Kids Winner-Willow the Ewok
Fans Favorite-Tyrel Gladney/Ghostbuster
Comments
comments
Middagh Goodwin LIVES Music. He has been booking and promoting Music, Art and Comedy for years in the Central Valley. He ran the award winning Plea for Peace Center in Stockton for 5 Years and has booked bands from A-Z. Middagh is beginning 2016 with a new position at the Gallo Center for the Arts and celebrating Beat Happy! Music's 30th Anniversary. Read the MAMAView every month and a the Needle Drop 52 Records 52 Weeks.