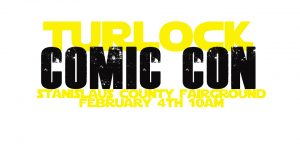 How many Pop Culture Conventions are too many? That answer has not been answered yet and fans hope that it never will be. On February 4th at the Stanislaus County Fairgrounds, there will be the first annual Turlock Comic Con.
The owner of Ziggy's Video Game Exchange in Turlock is working on the event with his kids and 15 grandkids. You should expect all the trappings of most other Cons, lots of Artists and Vendors selling all things geeky. There will be some great guests as well. Erika Ervin aka Amazon Eve, C.Andrew Nelson and Margo Apostolos who are both part of the Star Wars franchise. Unique to Turlock Comic Con are several MMA Fighters including Michael "Mayday" McDonald, Angel "the Dream" DeAnda and Bushido Kid Justin Smitley. The Cosplay Contest will be hosted by the fine folks from the NorCal Cosies. Deathworkz will also be onsite with their famous haunted house.
Get your tickets from Ziggy's Video Game Exchange, Modesto Game Exchange, Fantastic Collectables and Gifts in Manteca
Admission to the Convention is only $5, doors are at 10-6 pm.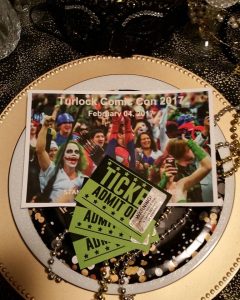 Comments
comments
Middagh Goodwin LIVES Music. He has been booking and promoting Music, Art and Comedy for years in the Central Valley. He ran the award winning Plea for Peace Center in Stockton for 5 Years and has booked bands from A-Z. Middagh is beginning 2016 with a new position at the Gallo Center for the Arts and celebrating Beat Happy! Music's 30th Anniversary. Read the MAMAView every month and a the Needle Drop 52 Records 52 Weeks.