Amariyanna "Mars" Anderson is 16 years old and lives in Lathrop, CA. At 14 years old, Amariyanna was diagnosed with a Germ Cell Tumor, a battle began that shattered her world. While it was a devastating diagnosis that affected every aspect of her life, Amariyanna stayed strong and did not give up hope.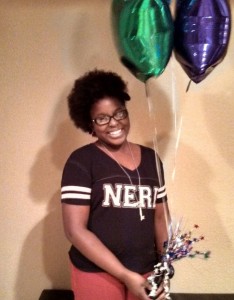 After going through an intense treatment plan at the Children's Hospital in Oakland, Mars is now in remission and is excelling in all aspects of life. Despite dealing with the setback on missing so much school to go through treatment, Amariyanna has a 4.0 GPA at Lathrop High School, and it is her goal to attend Harvard to become a lawyer.
Some of the things in which Amariyanna enjoys are: drawing; listening to music (gospel and Aretha Franklin are her favorites); reading; writing; watching football; watching movies (Tyler Perry is her favorite actor); shopping for shoes and eating at her favorite restaurants, which are Red Lobster and Olive Garden.
For her wish, Amariyanna chose to go on a Hawaiian Cruise.
Knowing her prom was fast approaching, Make-A-Wish asked for a wish enhancement, and Kay Jewelers stepped up to provide jewelry for her prom night (worth up to $500). (Not only did the awesome staff at Kay provide cupcakes and pokemon presents for Amariyanna, they also surprised her mom Jena, and let her pick out a piece of jewelry, too!) The Vintage Faire Mall also set-up a $50 gift certificate for Sephora, so she could have her make-up done for her big day. Teavana provided beverages for the Make-A-Wish wish enhancement night at Kay Jewelers.
Jena is so proud of Amariyanna!
Mars picked out a beautiful cross necklace to wear, and she reported she has yet to take it off. She picked it because it represents her faith, which got her through many months of treatment, worry, stress and fear. I have yet to meet a teenager more lovable than Mars. She is full of life, witty, genuine and open about her experiences, and truly thankful for everything she received from Make-A-Wish.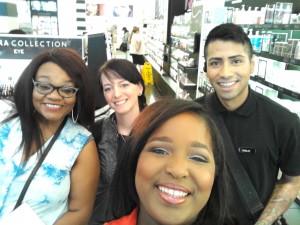 Emilio from Sephora (right) applied her classic make-up like a true artist. She is beautiful! Every tiny change he made, every smudge, every layer of color enhanced her natural beauty, and her confidence. I asked him what his inspiration is, and he said ,"I grew up with 4 older sisters. All I wanted was for them to feel beautiful. If I could help them feel beautiful, and help others feel beautiful, I was happy. When you feel beautiful, you become beautiful!" She was ready for prom!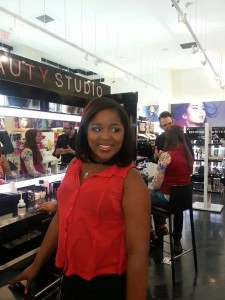 Mars on prom night: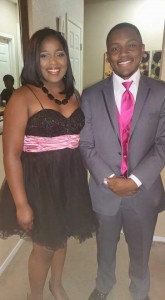 Comments
comments
Bring on the rain, and a bottle of Wonky & Wry's Honey Braggot Ale. Loves to roast marshmallows over a fire. Enjoys the mix of cigars and whiskey.