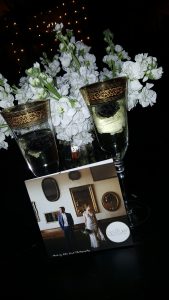 by Brandilyn Brown of BrewView
It's spring, and you know what that means! Oh, yes, warm weather and hummingbirds and new wildflowers but also wedding season is approaching!
Did you know June is the busiest time for weddings in the Central Valley? If your wedding is this June you are quickly running out of time!
Good thing we are here for you, even when it comes to wedding planning.
BrewView attended the open house for Modesto's newest venue, The Century. It's an all inclusive venue on 10th Street (heart of downtown), close to the Doubletree, in case you have overnight guests.
You need tables, cloths, flowers AND food? Done.
You need bartenders, a DJ AND a photo booth? Done.
You have another need? Decor, security, a coordinator?
What about a s'mores bar? Bring it on.
The Century wants to be challenged because they know they can deliver. The Century won the Wedding Wire Couple's Choice Award for 2017, and they SUPER deserve it.
When you walk in through the draped entrance, I'm reminded of the scene from the book "The Lion, Witch and the Wardrobe" when  Lucy Pevensie first walks from the wardrobe into Narnia.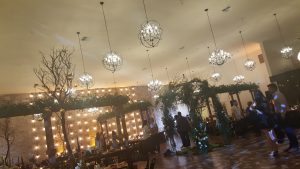 They definitely had me feeling graceful just walking around this place. But the Enchanted Forest was making me thirsty! Would the cocktail selection be graceful too? Off to the bar we went. The two drinks for the night were a Lavender Blueberry Mojito (which I choose), and a Hibiscus Margarita that Mr. Mitchell greatly enjoyed.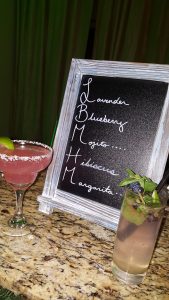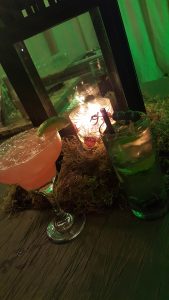 With BrewView satisfied with the bar offerings, we sampled some of the finest small bites of salmon and cream cheese and cucumber gazpacho, stopped by the s'mores table and made a favor bag from the trail mix bar. With tummies happy, we made our way to the three photo booths, provided by Platinum Photo Booth. The first, a slow motion booth. The second,  a still booth with dozens of props. Lastly, a flip book booth. (Our favorite for sure!) What a fun favor for your guests! I always pass on the mints, bubbles and candles. But a flip book?! A fantastic way for your guests to remember your special day.
I've been to several dozen weddings, and I have to say the Enchanted Forest is one of the most beautifully brilliant themes I've seen. Of course they can decorate several different themes, and even create a new one for your one-of-a-kind day, so call them up for a tour today and see this gorgeous venue for yourself.
The Century
927 10th Street
Modesto, CA 95354
209-451-2292
www.downtowncentury.com
Comments
comments
Bring on the rain, and a bottle of Wonky & Wry's Honey Braggot Ale. Loves to roast marshmallows over a fire. Enjoys the mix of cigars and whiskey.