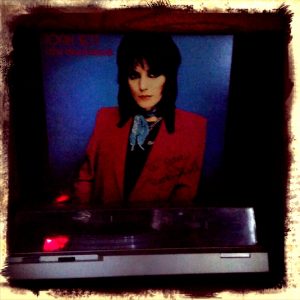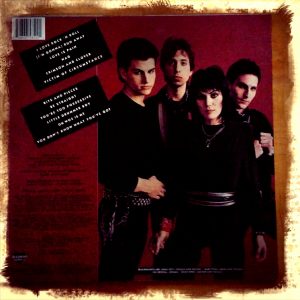 WEEKEND NEEDLE DROOP 52 WEEKS-52 RECORDS
JOAN JETT & THE BLACKHEARTS I LOVE ROCK 'N ROLL(Remastered)
Originally released in December of 1981,I Love Rock 'n Roll cemented Joan Jett's Rock and Roll legacy. The album has sold over  million copies and went to #1 in the US and around the World.
Mixing Punk with straight up Rock n' Roll we see that Joan Jett didn't just sing about it but lived it. You can imagine her putting a dime in the jukebox over and over again  listening to Chuck Berry, The Coasters, along with the bands covered on the record Tommy James and the Shondels "Crimson and Clover",Eddie Cochran's "Summertime Blues", and the Kingsmen's "Louie Louie".
I Love Rock 'n Roll went into regular rotation on the newly formed MTV and went to #1 in the US Charts. Two more singles made it into the charts "Crimson and Clover" #4 and "Summertime Blues"
The Original release had "Little Drummer Boy" on it and was replaced later with "Oh Woe Is Me" both are on the remastered version released in 2013.
If you have not seen Joan Jett & the Blackhearts, you will have your chance to catch this Rock and Roll Hall of Famer  on August 6th at the Gallo Center for the Arts. Joan and the band put on one heck of a show, playing songs from the Runaways through her entire catalog.
If you want to hear the Kingsmen perform "Louie Louie" pick up tickets and see them along with the Tokens and Surfaris at the Gallo Center June 11th.
Comments
comments
Middagh Goodwin LIVES Music. He has been booking and promoting Music, Art and Comedy for years in the Central Valley. He ran the award winning Plea for Peace Center in Stockton for 5 Years and has booked bands from A-Z. Middagh is beginning 2016 with a new position at the Gallo Center for the Arts and celebrating Beat Happy! Music's 30th Anniversary. Read the MAMAView every month and a the Needle Drop 52 Records 52 Weeks.