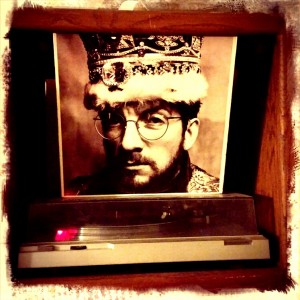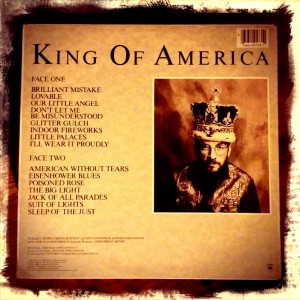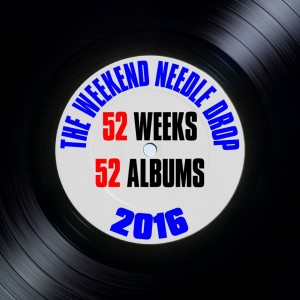 The Weekend Needle Drop 2016 52 Weeks 52 Albums
Week Seven-The Costello Show(featuring Elvis Costello) King of America
Middagh Goodwin
Interesting side note, Elvis Costello first album, My Aim is True, had a sticker that read "The King is Dead Long Live the King." This was especially controversial with Elvis Presley death earlier the same year. A decade later Elvis Costello would release King of America, with TCB Band, who had backed Elvis Presley in the 1970's.
The Attractions, Costello's long time band, recorded "Suits of Light" but would return in full force on Blood and Chocolate released later the same year. Most of the album featured the Confederates(Tom Wolk Bass, Mickey Curry Drums, Mitchell Froom Keyboards. Produced by T-Bone Burnett(who also played guitar and did backing vocals) and Elvis Costello(credited with for the first time with his given name Declan MacManus.
Costello is actually credit under three different noms de plume, his stage name Elvis Costello, his given name Declan MacManus and a nickname given to him by Nick Lowe, Little Hands of Concrete(given to him because of his habit of breaking guitar strings during recording sessions.)
One of the stand out tracks is a cover "Don't Let Me Be Misunderstood" originally released by the Animals in 1964. It reached #33 in the UK but didn't break the Billboards Top 100.
King of America is filled with pain felt and righteous suffering. Not the record to become familiar with the Costello's works, but a great addition to any fans collection.
Comments
comments
Middagh Goodwin LIVES Music. He has been booking and promoting Music, Art and Comedy for years in the Central Valley. He ran the award winning Plea for Peace Center in Stockton for 5 Years and has booked bands from A-Z. Middagh is beginning 2016 with a new position at the Gallo Center for the Arts and celebrating Beat Happy! Music's 30th Anniversary. Read the MAMAView every month and a the Needle Drop 52 Records 52 Weeks.