Songwriter View: Torrid Tunesmiths
By Patty Castillo Davis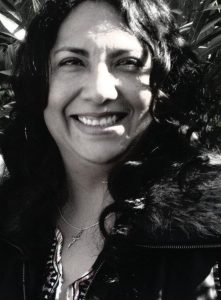 June is the choicest part of the Summer.
Dads and Grads. Beaches, Brides and Baseball.
The temperature isn't the only thing blazing outside-there are bountiful amounts of fierce live music events to be sampled. All of these usher in the best time of the season for all that you fancy about the longer days.
Summer Solstice has been the muse of every dreamer and Troubadour since the beginning of time and given way to the creation of some of the most compelling and entertaining compositions in music history. We are reminded how in the Summertime- the livin' is easy, a cool cat is lookin' for a kitty and you're gonna raise a fuss and you're gonna raise a holler because of it.
I am very delighted to be a new monthly columnist for the Modesto View. I will be representing and highlighting the maverick, the risk taking artist-The Songwriter. Innovative and courageous, the creator of original material is bearing their soul and exposing themselves to examination and judgement and all for their personal fulfillment of expression. We are very fortunate to have an abundance of Songwriters in our area and many more who include us in their routing schedule during the NorCal leg of their tours.
The songs I write blur the genre boundary and are about what I know. I am blessed to have the unfailing support of my family, my community and a Best Songwriter MAMA amongst my hard earned tributes. My aim is to create art that gives a voice where whispers usually go unheard, advocate for change, and scream out loud. I play with an unparalleled band comprised of Guitar Slinger Joe Barretta, concurrent Bass and Keys player Tim Allen and precise beats by David Rogers- we play a brand of Bluesy R&B Americana with wailing four part harmonies that defy the genre boundaries for your listening and dancing pleasure. Please visit www.pattycastillodavis.com for insight. I look forward to sharing some aspects of songwriting, copyrights, publishing, syncing television and film, contests and performance. I am A frenzied Champion for Women in music and will continue to elevate the Sisters.  I am most proud to promote events in our area that feature my Brethren in Songwriting, please send me all your event dates from far and wide-the more original material, the BETTER.
My answer to the signature question, Beatles or Stones?  Gimme Shelter, Wild Horses, and She's a Rainbow-are a Composer's dream list of tunes, however I'd trade one Blackbird for all of them.
SONGWRITERVIEW SCHEDULE
June 3-7 SummerSongs West Songwriters Retreat
June 4-5 Riverdance Farms Pick and Gather
June 9 Nickel Slots-Black Oak Casino 8pm
June 11 San Francisco Free Folk Festival
June 11 Joe Barretta, Tim Allen, Patty Castillo Davis &guests-Purple Rain Party the State Theater 6:30pm
June 17 Joe Barretta on the Plaza 7pm
June 17 Great Valley Songwriter Series-Claudia Russell & Bruce Kaplan
June 25 Patty Castillo Davis Band- Sierra Railroad Dinner Train Beer Tasting 6pm
June 28 Patty Castillo Davis Band –Ceres Concerts in the Park 6:30pm
It is no coincidence that Summersongs West, the songwriting and performance camp, is held in beautiful Cambria where the sunrise meets the sea and the sunsets meet the sand. The inspiration for this creative retreat is in every wave, the taste of the salty air and every scent of ocean. This year's event will be held June 3-7, for information and registration, visit sumsongs@aol.com space is limited.
Accept a challenge and become a part of the 52 Week Club. A Songwriting Club where a suggestion is given every week to promote creativity and prompt you to stretch your writing prowess and complete a song.
Comments
comments