Author Archive: Patty Castillo Davis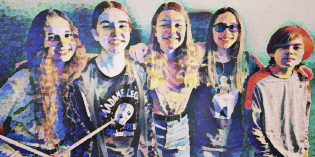 Songwriting View: The Voice of SummerBy Patty Castillo Davis What did the song of Summer sound like? Did we even have one? Who could have predicted that the Summer of 2020 would feel like whiplash? While we made small progress to curtail the spike for a few months, those "bad actors" we were warned about, […]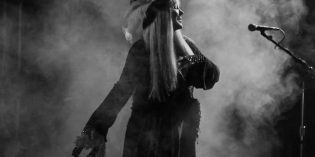 Marirose Powell, Hero On The Frontline: Music Is Good Medicine Part 2By Patty Castillo Davis Marirose Powell currently lives in Lodi, a Stockton native, former Modesto resident, whose face is familiar in the Central Valley music community. A former constant in the downtown Modesto festival scene and in most every venue therein, it is a […]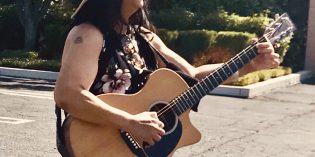 Music is Good Medicine Part 1By Patty Castillo Davis Many people's lives have been altered by COVID19. Social media and news outlets have focused to a great degree on the implications of the virus in regard to mental health and offering recommendations on how to preserve well being. One particular group we should keep in […]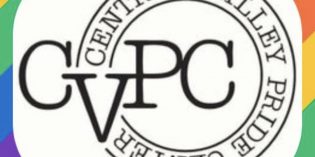 PRIDE IS A STATE OF MINDBy Patty Castillo Davis The Coronavirus Pandemic has forced the cancellation or postponement of 475 Pride events from coast to coast. Celebrations are racing to digitize to happen at all. The Virtual Global Pride, organized by InterPride will happen online Saturday, June 27, cycling through time zones and will include […]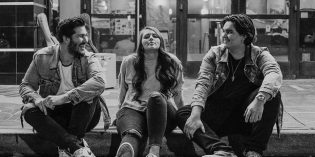 SongwriterView: Meeting This MomentBy Patty Castillo Davis      One of the things that I admire most as part of Governor Gavin Newsome's addresses to the state of California during the Coronavirus Pandemic is his frequent assurance about how the thoughtful policies he implements will "meet this moment". Meet. This. Moment. I am so proud […]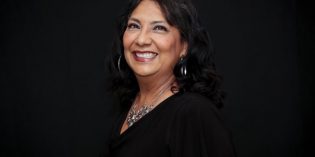 Songwriter View: Social PittanceBy Patty Castillo Davis By this time you all know we are in a situation. A GLOBAL situation.We are not only confronted with one of the greatest health scares in decades, coined a "pandemic" by the World Health Organization, we are also faced with its effect on every aspect of what we've deemed […]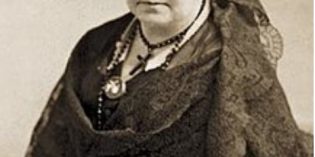 National Women's History Month The Future is Female By Patty Castillo Davis While the completion of the Transcontinental Railroad vastly increased the pace of urbanization, agricultural development and industrialization which integrated California, the women who lived in and around 1870 in the newly established albeit, unruly village of Modesto did not enjoy progress the same […]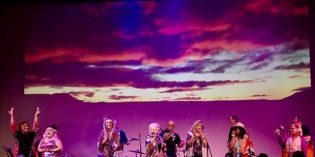 SONGWRITER VIEWGet Your Voice HEaRd-I Am Generation Equality By Patty Castillo Davis Sunday, March 8 is a day of civil awareness. International Women's Day.This day is a focal point in the movement of women's rights, a global day to celebrate the social, economic, cultural and political achievements of women. Some countries commemorate International Women's Day […]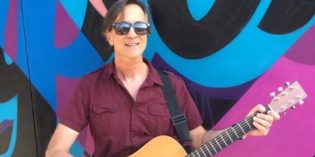 SongwriterView: Waiting For Our Ship By Patty Castillo Davis Hearts and flowers, the ultimate culmination for the Church of the NFL, a groundhog, some dead presidents, letting the good times roll, the Day the Music Died-all worthy of observance this month, this Leap Year, this last time before the thaw.February ushers out the frigid temps […]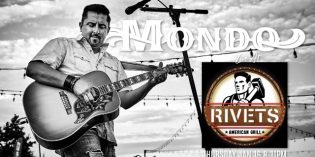 SongwriterView By Patty Castillo Davis Hindsight is 2020 Reflection is clarity. Sometimes. It is educational for sure. We learn a whole lot about what is important or perhaps what we should have cared about. This year Modesto celebrates 150 years. How has our city changed? How are we honoring its gifts? Our local culture defines […]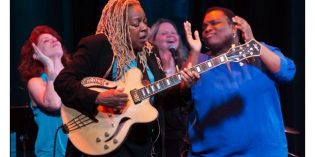 Blues is a Woman
By Patty Castillo Davis
Pamela Rose said something very provocative to me that got me thinking.
When you think of the Blues, what does your mind conjure?
A man and a guitar.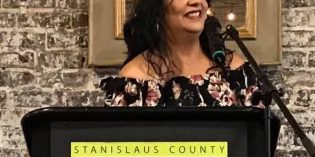 Last Act By Patty Castillo Davis What a year! What an abundance of milestones. KCBP 95.5 FM is up and running bring you pertinent local features, news and music. I'm personally humbled by being recognized last March as a Stanislaus County Commission for Women Outstanding Woman of the year for contributions in music and winning […]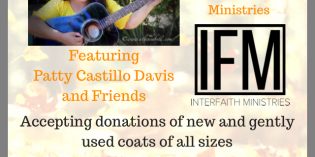 Singer-Songwriter View: SHARE the WARMTHBy Patty Castillo DavisThe wind-down is upon us. The reflection is on the horizon.The blessings are counted, inventory is taken at holiday time as to where we might be without our fortunate favor and luck. Maybe this is the first time you get the chance to pay it forward, return the favor and elevate someone who doesn't have your opportunities.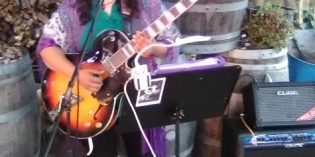 Scare Up Some Local SupportBy Patty Castillo Davis This final stretch of the year is also the beginning of my favorite season and with this comes a month full of choice. Both the weather and former pace is amicable and chill. Our area holds exciting events celebrating diversity, culture, harvest and local music this month. […]