Another Saturday in Modesto
by Brandilyn Brown
Have you ever thought, "What am I going to do this weekend? There is nothing to do!" There's no excuse for boredom here. Not only do we have a great city with tons to discover and experience, we are centered perfectly in the Central Valley, only minutes away from some of our sibling cities like Turlock, Manteca, or Ripon.
In case you haven't heard, our calendar is JAMMED packed with all kinds of things to do here, from free to expensive and everything in between, from family-friendly to our great over 21 club scene. You should check it out because I promise you'll find something new to do, right here where you live. Check out the calendar at modestoview.com.
This Saturday, I woke up and took a nice walk to Starbucks. Yes, I love Queen Bean, Preservation and Ralston's Goat (You'll hear more about them later), but I also am enjoying their seasonal butterscotch latte right now! After my morning exercise and doing some chores around the house while waiting for the bestie to show up, we took off to our first appointment of the day: Foundation Tattoo.
While listening to a great Pandora list, Jeremy gave me my newest piece of body art, wrapped me up and sent me on my way so I could continue making memories all over Modesto.
We stopped at Ralston's Goat for this delicious latte.
I drink coffee all day long!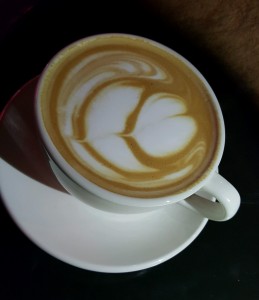 Then we went to the Modesto Home & Garden Show at the Modesto Centre Plaza to see what is new in DIY home repairs and upgrades. There was so much swag to gather, I will never need pens, chip clips or reusable grocery bags again! Well, until I can't find any when I need one, and then I'll want more.
There were cooking demos, furniture to sit on, scooters to ride, and food treats galore!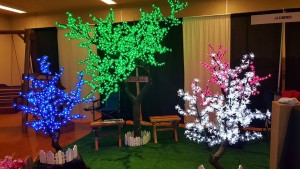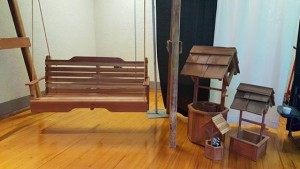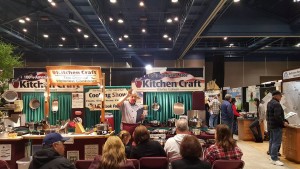 By then I was ready for an early dinner despite all the kettlecorn at the Home & Garden Show, so we went to Commonwealth. I ordered the pulled pork, and washed it down with a smooth Maui Brewing Company coconut porter. (Also pictured: the BBQ nachos and a Stone coffee milk stout.)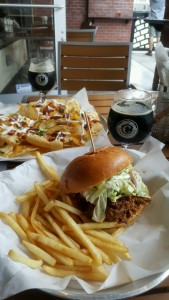 Then we caught a movie at Brenden Theatres, before heading out to a friend's birthday celebration at Main Street Inn in Ripon, DJ'd by the great DJ Lamont, where we danced to great songs like Downtown by Macklemore and Uptown Funk by Bruno Mars.
That's only ONE Saturday in Modesto. There are 52 every year! What did you do this Saturday?
No idea what to do on the 12th? Go look at our calendar and find your new favorite thing to do!
Comments
comments
Bring on the rain, and a bottle of Wonky & Wry's Honey Braggot Ale. Loves to roast marshmallows over a fire. Enjoys the mix of cigars and whiskey.