IT IS ALWAYS TIME TO EAT AND DRINK!
This is top of our list at most any time. You may have eaten about 20 minutes ago, but the right thing may make you eat again. There is a plethora of great restaurants in Modesto, some big, some small. We especially like the downtown restaurants that are in walking distance from the theaters, clubs, the State and the Gallo Center. We try to expose most of the good restaurants,  give chef tips, interviews and secret recipes. We will also keep you up to date on local coffee shops and great cocktail spots.
food & drink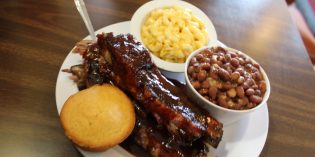 Hey Positive Peeps! It has been a while since I have shared a "Fun Food Ride" with you guys and it sure feels good to be back! I couldn't have returned at a better time either, because I'm covering my favorite food subject: SOUL FOOD!