BrewView: Apres Skate
by Brandilyn Brown and Christopher Mitchell
Just like ice cream, we truly encourage the consumption of alcohol year-round, not just when it's hot outside. Just because it is winter doesn't mean you can't enjoy a relaxing libation! In fact, we have done all the hard work for you, and are bringing you a list of all the must-try drinks this month. Some are seasonal, so get them while you can! We highly recommend you do your ice skating at Modesto on Ice FIRST, and then head out to your favorite watering hole to warm up!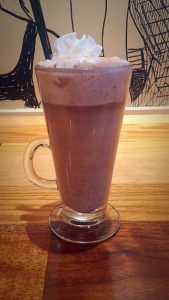 The Buttered Rum
An icy delectable "grown up" shake.
Vanilla ice cream, dark rum, and Tresetti's special spice blend with butter , sugar and spices.
Tresetti's  927 11th St, Modesto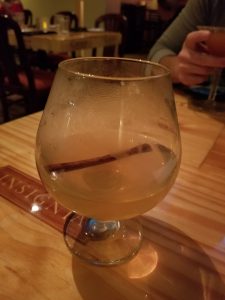 Hot Toddy
Forget apples, one of THESE is what is going to keep the doctor away! Better than hot tea any day.
Do Good Cherrywood Bourbon (by special request!), water, honey, and a stick of fresh cinnamon.
Surlas 431 12th St, Modesto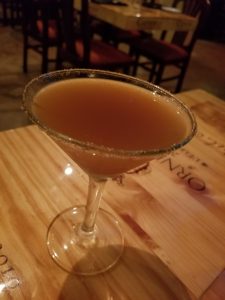 Pumpkin Sidecar
A sweet and delicious liquid pumpkin pie!
Ron Zacapa Spiced Rum, Pumpkin Butter, 5 Spice Syrup, Lemon Juice with a cinnamon sugar rim
Surlas 431 12th St, Modesto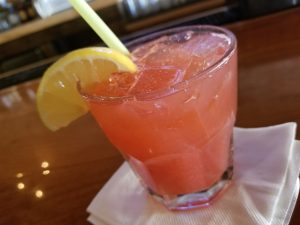 Pecan Whiskey Dawn
The most gorgeous "pecan pie" will you will ever consume.
High West Double Rye Whiskey, pecan orgeat, lemon juice and raspberry simple syrup.
Ralston's Goat 1001 10th St, Modesto
Comments
comments
Bring on the rain, and a bottle of Wonky & Wry's Honey Braggot Ale. Loves to roast marshmallows over a fire. Enjoys the mix of cigars and whiskey.