Bee Mine Valentine: Tsymbal Honey Wine
by Christopher Mitchell and Brandilyn Brown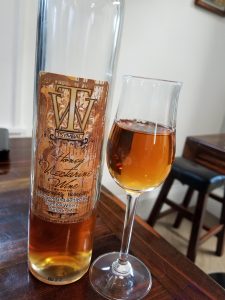 Nothing says romance more than wine! Unless it's honey wine!  You should take your honey  to Tsymbal Winery in Turlock for a tasting of the sweetest wine in the valley! Tony Tsymbal started the winery in 2009, after growing grapes and making wine as a hobby for many years. His wines are made traditionally and do not contain sulfates, so if you are sensitive to sulfates, this wine is for you!  He makes his Sunbeam wine from Muscat grapes and honey from Golden Comb Inc, his honey company. You can also purchase the honey wine in nectarine or raspberry flavor, as well as his other wine blends. His red is a blend of Syrah and Cabernet Sauvignon grapes, and his white blend consists of Muscat and Chardonnay.  You can find his wine at the Turlock Farmer's Market, or have a glass anytime at Loza Wine and Crepes, 601 E. Main Street, Turlock. You can buy a bottle for your table to share, or by the glass, or in a delicious mimosa-like beverage, a "Sunbeam and Sumol". Sumol is a light, refreshing and fruity Portuguese soda that pairs perfect with the sweetness of the honey wine.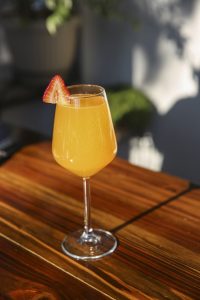 Winery: 4231 Idaho Rd, Turlock, CA 95380
Call ahead for to make a tasting appointment: (209) 620-3442
Comments
comments
Bring on the rain, and a bottle of Wonky & Wry's Honey Braggot Ale. Loves to roast marshmallows over a fire. Enjoys the mix of cigars and whiskey.