Stewart & Jasper now carries Jeremy Wine Co.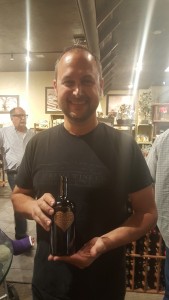 If you have ever wine tasted in Lodi, you have likely had some Jeremy Wine. Although Jeremy Wine's Albarino (a light, fruity white wine) has been available here for some time, now you can get the Chocolate Port, a delicious dessert wine with 5 varietals (including Portuguese) and Italian chocolate. We were honored to meet with Jeremy Trettevik,  when he was in the store last week for a tasting of his wines. With over 20 years under his belt in the industry, Jeremy Wine Co is on top of the curve. This wine is going places, so keep an eye on them.
MV: What inspires you?
JT: Learning something new. We regularly have staff meetings where we try new wines, locally and from all over the world, sometimes blending wines from our cellar and we talk a lot about the contributing or differentiating elements.  I recently took some time off to brew some beer, and even found inspiration for wine there. You never know where you will find creativity. Wine is certainly my passion and I approach it intuitively, very similar to cooking, tasting it the whole way through.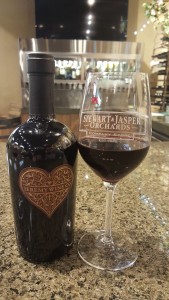 MV: What is it about the Chocolate Port that is so addicting?
JT: We use the best Italian chocolate you can find. It's fermented in the wine, so it's in there the entire process. We made a pump to constantly move the wine around while it's fermenting so that the chocolate really comes out, but is not bitter or strong.
Brandi calls this "Cherry Garcia in a bottle", so if you love chocolate, pick up a bottle of this. We're on our third bottle already! Try it over ice cream, it's amazing!
Join the craze. Sip on, friends!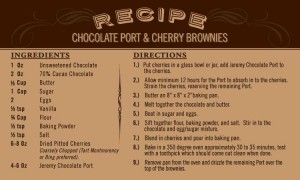 Jeremy Wine Co., 6 W. Pine Street Lodi, CA 95240
jeremywineco.com
Available at Stewart & Jasper, 1700 McHenry Ave, Modesto
stewartandjasper.com
Comments
comments
Bring on the rain, and a bottle of Wonky & Wry's Honey Braggot Ale. Loves to roast marshmallows over a fire. Enjoys the mix of cigars and whiskey.