BrewView Pig Skin Drinks
by Brandilyn Brown and Christopher Mitchell

We were recently in Dublin, Ireland, and visited the Jameson Distillery. Ireland is obsessed with rugby, the way we are obsessed with football. Nearly everywhere  you go, you would see rugby on TV. Upon returning, we went on the hunt to capture the essence of that obsession. Some of the best places for game watching is Buffalo Wild Rings and Things (with lots of hoppy things on tap), the Twisted Pig (Jameson lemonade), and Donoby's (an all-around good brewsky joint that also has college games on the big screen). Be on the lookout for the best pigskin drinks in the Central Valley while out and about visiting our various watering holes. These drinks will not disappoint you! When you try one, or want to share your favorite with us, post it on facebook or Instagram and tag it #brewviewmodestoview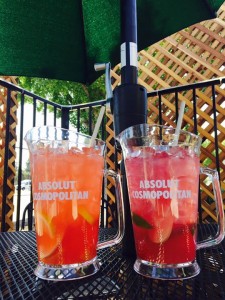 Patio Pitchers
Twisted Pig Bar & Grill
2717 Coffee Rd, Modesto
Gather your friends to watch a game of football, and share a pitcher of either Sweet Cherry Limeade made with Absolut Vodka, or an Irish Peach Lemonade made with Jameson! Refreshing and delicious! Try it with a plate of rooter bullets.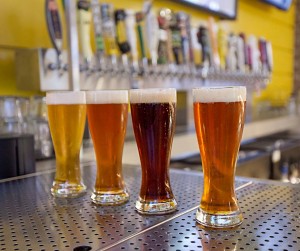 Draft Picks
Buffalo Wild Rings and Things
3401 Dale Rd, Modesto
There's an array of beers to choose from here. Light, dark, hoppy, malty, and everything in between. Play games while you watch the pigskin for some friendly competition, or cheer on your favorite team and eat wings til' you pop.

An Amazing Line Up
Commonwealth
1022 11st St, Modesto
We know, it doesn't sound like the funnest place to watch sports, but I've seen rugby on TV here more than once. So if you're curious about the sports watched on the other side of the pond, check them out on a week night. If you like darker beers, try a pint of Full Boar or Dopplebock. They carry a wide range of beers, and also have a cider on tap although they sell out of their ciders pretty early in the night.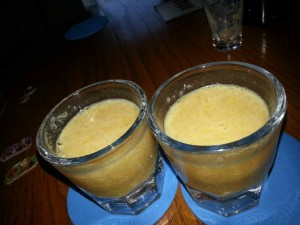 HomeBrew recipe for Jameson Cream Shots:
1 oz Jameson
1 oz Orange Juice
½ oz Bailey's
Mix & Drink! Repeat as necessary. As always, use a designated driver and drink responsibly.
Sip on, friends!
Comments
comments
Bring on the rain, and a bottle of Wonky & Wry's Honey Braggot Ale. Loves to roast marshmallows over a fire. Enjoys the mix of cigars and whiskey.