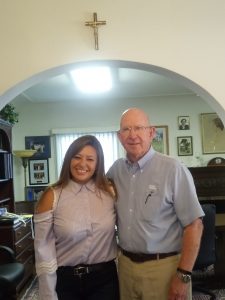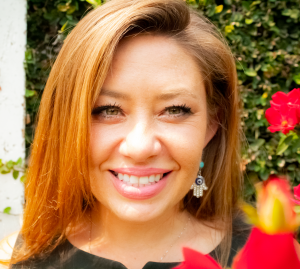 EducationView
Time, Talent and Treasures is the name of the Game
By Denette Covarrubias
School's back from summer! We couldn't return to a new school season without speaking to one of the largest financial backers of education in Central California. The Mary Stuart Rogers Foundation donates money to universities, all the way down to elementary schools and everything in between. Personally, I was excited to interview John Rogers, the President of the foundation to finally ask him about the business building at California State University, Stanislaus. As a business alumna from CSUSTAN, my classes were inside the Mary Stuart Rogers building, and I always wondered why the business building held this ubiquitous name. Though this article will not delve into the organization nor its founder, John's mother, much. It's important to mention Mary Stuart Roger had a vision to empower youth through education; when she passed the baton to John it was a no brainer to donate a substantial amount of money to CSUSTAN for the business building. John has done countless interviews of the foundation and its origins; we decided to approach philanthropy and insight into the nonprofit from a different angle. We wanted to understand the mindset of a philanthropist and a president of a successful nonprofit.
John was asked the question, what a person needs to do to be able to help others the way the foundation does. Fulfillment is the drive to make goals and you need goals to make it, you also need to sustain the goals. There will be road-blocks on the way and it doesn't mean you will get wealthy, but you must use your talents. Everyone has talents and it's our responsibility to use our talents with others who have the same interest so that they too can sustain themselves; "Time, talent, and treasures is the name of the game".
How do we start looking for what can bring us fulfillment? Education is the foundation to find self-fulfillment because when you're in an educational environment you have opportunities to see what's out there. You can't just go to school to go to school, have a goal and find your niche. This doesn't mean you have to stay with your goals, always be willing to be flexible. Be willing to bend them and follow your conscience but most importantly, follow your dream. Be flexible with your goals but keep focused in the time of setbacks and rejection and "get over yourself, just do it!". Fear is real, but you got to get over it and face your fears face on. Get through it, do whatever it takes and get connected to people who can help you.
As a young man, John's mother, Mary Stuart Rogers would advise , "Follow the details, never leave a stone unturned". You've just got to get out and do it. Follow your heart and follow your fulfillment. "Wealth isn't the objective but often it's a by-product if you follow your heart, then share it. You can help people help themselves. Follow your dream, take your time and don't be anxious to make those decisions, they will come to you. Stay in school, school is where you'll get a merit of ideas that will help you in the future. If wealth is what you want, you'll eventually have it but that's not what's important, I want to emphasize whatever you feel inside, follow that".
www.livelovesoar.com
Comments
comments
ModestoView features contributors from our community on a regular basis. We enjoy and welcome these honorary ViewCrew members. If you would like to message them, email to info@modestoview.com