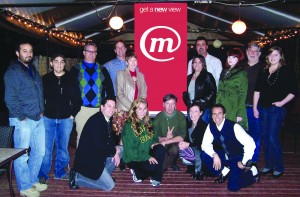 Greetings & HappyValentine's Month ! ModestoView Loves Modesto. Read the magazine: http://http://www.modestoview.com/the-magazine/
This is a really fun time of the year and is especially good as we start our second year of ModestoView Magazine Version 2.0.
This has been a very exciting year and I am really proud of the group of people that come together each month to really make a difference for a positive Modesto life. I hope you have liked our issues, our new look and have met some new people in our community. ModestoView is created and produced by the people in town that make things happen. We are so very fortunate to have the artists, photographers, the promoters, the singers, the songwriters, the trainers and the thinkers, not to mention (as cliché as it is) the movers and the shakers all teamed up to spread the positive word about where we live.
I hope that everyone that logs on or reads ModestoView learns a couple of new things about our Modesto USA, finds something new to do, and that they then help spread the cheer that we provide every single day. The number one goal of ModestoView is to celebrate the good in our city and ways that people can get involved, connect and make Modesto USA, "A Classic American City".
Now go out and tell some friends about the things you read here today. We can't spread the positive word about Modesto without our wonderful advertisers. You are the best companies in Modesto for helping us print and deliver ModestoView to thousands of homes, hundreds of businesses reaching nearly 90,000 people. If you want the best way to advertise in town and support a positive message at the same time, ModestoView is for you. Support the businesses you see in ModestoView.
Thanks to my wonderful family and my company Sierra Pacific Warehouse Group for allowing me to support this great city. Make sure you tell us what you like, what you want us to cover and how we can make ModestoView better each month. Wishing a Classic American Graffiti Modesto USA Day to all of you.
ChrisMurphy Publisher, ModestoView chrism@modestoview.com Photo the ModestoView team From left Carlos Rodriguez, Ruben Porras, Nick Giron, Chris Murphy, Kaye Osborn, Dana Johnson, Greg Cobb, Kate Serpa, Jim Christiansen, Jill Ferris Front row: Todd Aaronson, Abbey Murphy, Eric Benson, Jennifer Allsup, Efren Martinez. (not pictured Tara Tinsley, Shasta Boss, Mike Vanek and Javier Lopez) We also want to welcome designer and awesome Zydeco musician Peter Grimaldi and Apollo Tull to the team.
Comments
comments
Chris Murphy is the President and CEO of Sierra Pacific Warehouse Group and Publisher and Founder of ModestoView Inc. Chris worked globally in the cycling industry returning to Modesto in 1996. He is also the founder of the Modesto Historic Graffiti Cruise Route, Legends of the Cruise Walk of Fame, Modesto Rockin' Holiday, the Modesto Music History Organization and co-founder of the Modesto Area Music Association. Chris is married to his artist wife Rebecca since 1985 and has two daughters Madison and Abigail, both graduating from Modesto High and UC Berkeley. He is lead singer and guitarist for his band, Third Party that donates their performances to non-profits.