Maroon 5 and U2 couldn't be more different. One's an American pop group and the other is an Irish rock band. Maroon 5 is sexy, trendy, and danceable. U2 is serious, political, and inspiring.
Maroon 5 is led by a judge of a highly rated karaoke contest. U2 is led by a man who was nominated for a Nobel Peace Prize. Maroon 5's most popular song is about Mick Jagger. U2's most popular song is about Martin Luther King, Jr.
Despite all the differences the bands do have a few things in common. They both have a number in their name. They were both formed when their members were in high school (in U2's case the Irish equivalent). And they're both coming to Northern California in 2015. Both bands will be playing the SAP Center in San Jose.
Maroon 5 kicks off their world tour Feb. 16 in Dallas, Texas. They'll play the SAP Center on March 31. Other Californian dates are San Diego on April 1 and Inglewood on April 3 and April 4. The opening acts to all of their Golden State shows will be San Francisco's own Rozzi Crane (she's also signed to Adam Levine's record label) and MAGIC! You may remember MAGIC!'s ultra-catchy debut single, "Rude."
Maroon 5 is touring to support their latest album V.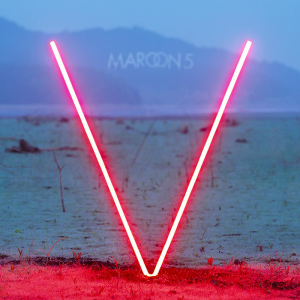 U2's "Innocence + Experience Tour 2015" gets underway May 14 in Vancouver, B.C. San Jose is the second city on their route. The Rock and Roll Hall of Famers play the SAP Center on May 18 and May 19. Like Maroon 5, U2 is booked at the Fabulous Forum in Inglewood. Unlike Maroon 5, U2 is scheduled to perform there four times: May 26, May 27, May 30, and May 31.
U2 is scheduling two or four shows in every city on its itinerary (so far there are 19). The first show will have a playlist focused on the theme "innocence." For the second night, the band will play songs focused on "experience." They haven't explained exactly what this means but obviously they're aiming to make each show in each city unique.
U2 is hitting the road to support their thirteenth studio opus, Songs of Innocence.
Both bands are definitely worth the ninety minute drive from Modesto to San Jose—it's just too bad that they both come to Northern California on a Monday. If you can only make one show, you should see U2. That's not a knock on Maroon 5. It's just that U2 are legends and the world's number one live act. You see them in concert and you have bragging rights. You can cross an item off of your bucket list.
There's another reason to catch U2 when they come to NorCal. For their upcoming tour, they're eschewing gigantic stadiums for more intimate venues. That's why the band isn't playing Levi's Stadium. And yes, in U2 terms a 450,000 square feet arena that seats 19,000 is intimate.
Don't forget about Maroon 5. They're also a great live band. Although they have a long way to go, in twenty years they could be the planet's top touring act. They already have more number one singles and more top ten hits than U2.
There is some bad news. Tickets to both U2 shows are sold out and the only tickets left for Maroon 5 are behind the stage. So if you want to see U2, or the next U2 (at least in terms of drawing power) you'll need to go to the secondary ticket market, win a radio contest, or know someone in the band.
Comments
comments
Bring on the rain, and a bottle of Wonky & Wry's Honey Braggot Ale. Loves to roast marshmallows over a fire. Enjoys the mix of cigars and whiskey.