SONGWRITERVIEW
Let Freedom Sing
by Patty Castillo Davis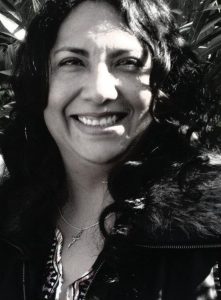 Independence Day is upon us and I thought it timely to explore the beautiful, monumental events which inspired the poetry of the lyrics to the Star Spangled Banner. I thought it could be educational and informative, but my Singer's sensibility took over and the subject of the singing of our country's National Anthem became insurmountable. The more I considered this, the more I started to stray into a realm of condemnation. All the eye rolling I have allocated (just during the first six notes of the song being attempted) at rodeos, sports events, motorsport arena shows, and political gatherings came flooding back. This song is not for amateurs. This song requires chops. To sing the National Anthem you must have a Patriotic Heart and own your musicianship. The Star Spangled Banner has an octave and one fifth range, there are proper places to breathe and for pity sakes, rehearse diligently until you have memorized the words indefinitely! People fall into two camps where style is concerned.
Traditionalists want to hear it as classical as possible, and genteel. Progressives appreciate an artistic, expressive rendition, like when (customarily the Country Singer) adulterates the word "free-ee!"and goes for the octave. I fall somewhere in between- I want audible, unambiguous singing while the artist still sounds  like themselves. Just when you feel you are qualified, there the various venues to contend with, be sure to perfect your performance should you be singing in an arena setting. Delay-ay-ay-ay. Focus is key, or you will get thrown. Should you ever be invited to sing The National Anthem, please realize that you are a musical Ambassador and that the audience cannot ever be fooled-they know the words and many have served and/or lost loved ones within the many theaters of conflict this nation has seen. It is more than a song, it's "Our Song", it demands your all. End of rant.
The First Amendment states, in relevant part, that: "Congress shall make no law…abridging freedom of speech."
Censorship claimed its first song in 1735 after the party in power did not like the tone of the politics in the tune. Songs have been censored in the name of morality, racism and sensitivity and though what qualifies as offensive has changed, the reasons to defy censorship endure.
At the tender age of 13, Janis Ian felt called to write a song about interracial romance which she recorded when she was 14. In 1965, "Society's Child" was released and then twice more by 1967. The song's controversial theme was considered taboo by many radio stations and banned from playlists and subsequently abolished. In the summer of 1967, a radio station in Atlanta who took a stand against the stigma was burned down. Having withstood prejudicial rejection, death threats, and an attempted blacklisting by Bill Cosby, Ian boasts a successful career spanning 50 plus years, 38 honors and awards for her music, her audio books, her writing and her activism. Her Grammy winning song, "At 17" withstands the test of time and has kept the theme of self love versus bullying in current discussion. Whether you are a Songwriter for change or for pleasure, your words are your manifesto and your melody is your vessel. Play on.
To see an excellent level of talent in a local show, you must attend "Concert Under The Stars" with Terrie Londee and B-4 Dawn Band. This dynamic Front Woman and her charismatic Songwriter Husband, Gil Conrad Johnson, are consistently number one on Reverbnation. They are bringing their four piece ensemble to the University Water Front Plaza Hotel in Stockton. For ticket info. 209-665-5918
Comments
comments