PRESS RELEASE

THE HABIT BURGER GRILL OPENS IN MODESTO
Three Pre-Opening Fundraisers will benefit
Boys & Girls Clubs of Stanislaus County,
Standiford Elementary School and Center for Human Services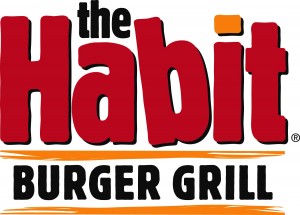 (IRVINE, CA – September 8, 2015) – The Habit Restaurants, Inc. (Nasdaq: HABT), an Irvine-based restaurant company best known for its award-winning Charburgers, will open a Habit Burger Grill at Briggsmore Plaza, located at 1801 McHenry Avenue in Modesto. The restaurant will officially open Wednesday, September 16, at 10:30 AM.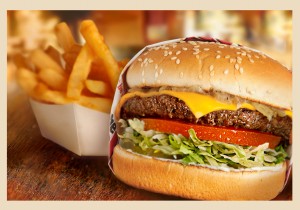 The public will get a preview of the popular menu during fundraisers on Sunday, September 13 and Tuesday, September 15, when The Habit will donate 100 percent of all proceeds to three local non-profits. On Sunday, September 13, The Habit will open for lunch (11:30 AM-1:30 PM) benefiting Boys & Girls Clubs of Stanislaus County; dinner that evening (5-7 PM) will support Standiford Elementary School. At lunch on Tuesday, September 15 (11:30 AM-1:30 PM), Center for Human Services will be the beneficiary.
The Habit Burger Grill at Briggsmore Plaza is a new buildout that totals 2,850- square-feet. It accommodates 70 inside with an additional 40 outdoor patio seats. Approximately 35 new jobs have been created to staff the restaurant. The company distinguishes itself in the fast casual burger segment with its signature Charburger, menu variety and value (image attached). Some Habit food facts:
Burgers are always 100% fresh ground beef, not frozen
Burgers are chargrilled over an open flame for extra flavor
Lettuce, tomatoes and onions are cut fresh daily
Tuna steak sandwiches are made with line caught, sushi-grade albacore
Fresh chicken breasts are hand-filleted and marinated in-house
Tri-tip is trimmed and marinated in-house
Salads are fresh, made-to-order
House-made ranch dressing is prepared fresh daily in the restaurants
French fries, onion rings, sweet potato fries and tempura green beans are 100% trans-fat free, cooked in soybean oil
Every Habit offers a complimentary condiment bar featuring an assortment of peppers, lemons, limes and a range of sauces for guests to spice it up
The Habit may be found on social media at facebook.com/habitburger, instagram.com/habitburgergrill, twitter.com/habitburger  and youtube.com/habittube. For more details on the Habit Burger Grill, please visit habitburger.com.
About The Habit Restaurants, Inc. 
The Habit Burger Grill is a burger-centric, fast casual restaurant concept that specializes in preparing fresh, made-to-order chargrilled burgers and sandwiches featuring USDA choice tri-tip steak, grilled chicken and sushi-grade albacore tuna cooked over an open flame. In addition, it features fresh made-to-order salads and an appealing selection of sides, shakes and malts. The Habit was named the "best tasting burger in America" in July 2014 in a comprehensive survey conducted by one of America's leading consumer magazines. The first Habit Burger Grill opened in Santa Barbara, California in 1969 and has since grown to more than 120 restaurants in 12 markets throughout California, Arizona, Florida, Nevada, New Jersey, and Utah. More information is available at  www.habitburger.com.
Contact:  Lee Healy
Lee Healy Marketing Communications
Comments
comments
Bring on the rain, and a bottle of Wonky & Wry's Honey Braggot Ale. Loves to roast marshmallows over a fire. Enjoys the mix of cigars and whiskey.