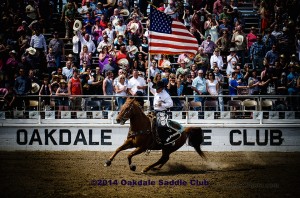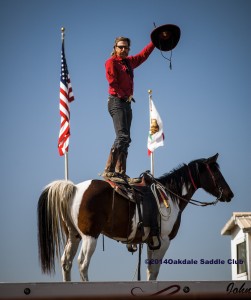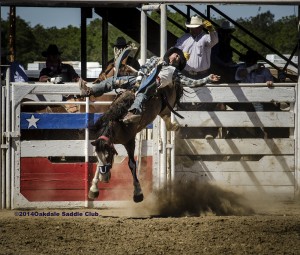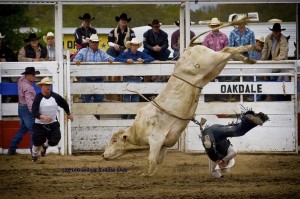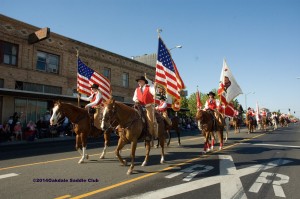 The Oakdale Rodeo is happening once again the second weekend in April the 14th and 15th at the Oakdale Rodeo Grounds.  Oakdale Saddle Club has been celebrating the cities western heritage and creating a family-themed event that has been shared with the community and beyond since 1946.
Things get started early with local team roping on Tuesday, April 10th. This amateur competition is open to ropers that live within 25 miles of Oakdale. Cash prize, a belt buckle and bragging rights are up for grabs. This event is Free to attend.
On Thursday, April 12th witness the coronation of the rodeo's newest royalty at the annual Oakdale Chamber of Commerce mixer. These young women will compete in competitions including speech, horsemanship, ticket sales and photos.  The winner will represent the Oakdale Rodeo throughout the state at rodeos and other local parades and events.
Don't miss the annual parade Saturday morning starting at 9 am. The parade starts at East F Street and ends at the SaveMart. The parade features the Grand Marshall, the rodeo queen and her court, local businesses, bands, classic cars and much more.
There is also the annual Oakdale Rodeo Dance on Saturday night, this event is 21 and over and is sells out every year so get your tickets early and dance until the cows come home.
The Rodeo gets started early at 8 am with Timed-Event Slack and continues with the PRCA 1st Rodeo Performance. Sunday begins with the Cowboy Church at 10 am and finishes with the PRCA 2nd Performance.
Tickets are $10-$15 in advance and $20 at the gate.
For more information and full schedule check out www,oakdalerodeo.com
Comments
comments
Middagh Goodwin LIVES Music. He has been booking and promoting Music, Art and Comedy for years in the Central Valley. He ran the award winning Plea for Peace Center in Stockton for 5 Years and has booked bands from A-Z. Middagh is beginning 2016 with a new position at the Gallo Center for the Arts and celebrating Beat Happy! Music's 30th Anniversary. Read the MAMAView every month and a the Needle Drop 52 Records 52 Weeks.