Hello Modesto! We kept ourselves busy in DoMo (Downtown Modesto) last Saturday on our third installment of Saturday Night Cruise. There was so much food and so much great entertainment, we had to share it with friend of Modesto View, Jennifer Golden.
We started the night at a downtown staple, Antiques and Boutiques, where there are so many little treasures to be found! We almost lost ourselves in the knick-knacks and curios, but we managed to get down to Commonwealth, where we had garlic fries bursting with flavor and one of the many beers that Commonwealth has to offer!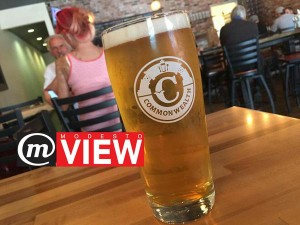 Then we made our way up to McHenry Village, where we ruined our appetites the best way possible, with delicious desserts from Village Baking Company & Cafe! So good! But we felt guilty, so we decided cleanse our stomachs with wheat grass shots from Village Health Goods. Now we're healthy! …Right?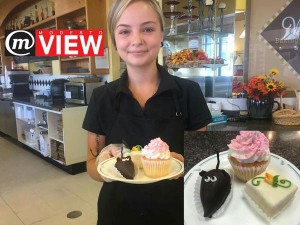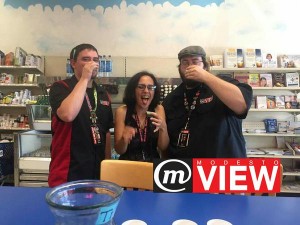 We went back downtown for our sit-down dinner at Concetta, where we enjoyed authentic Italian food. With the atmosphere and with our taste buds applauding the food, we almost thought we WERE in Italy!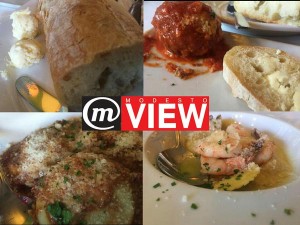 With our stomachs properly stuffed, we were ready for the big show at the State Theatre! A collaboration of artists came together to honor The Rolling Stones, including Third Party Band and The Sensations. They took the audience back to a time when The Rolling Stones had toured the states, and for the younger crowd they got a taste of some real rock and roll!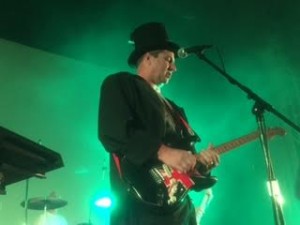 We thought of no better way to end the night then some karaoke, some friends, and some of Mick the bartender's special drinks, the hot lips, at Runaround Sues in Ceres. Oh my!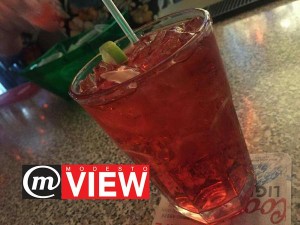 It was a blast, and the View Crew can't wait to show Modesto what this city has to offer next Saturday night! Be sure to tune in next Saturday on the 26th, when we will present the contest winner of Win a Dinner with the Crew! The winner will enjoy a dinner and live music with the Modesto View Crew, on us! Follow our exploits on Twitter and Facebook when we #GoDoMo again!
Comments
comments