30th Sonora Celtic Faire tickets are on-sale now!
Happening March 11-13th.
Celebrating the cultures of Ireland, Scotland, Cornwall, Wales, and all Celtic Nations
Taking over the entire Sonora fairgrounds venue in celebration of 30 years. California's largest and original Celtic faire returns…Rain, shine or snow!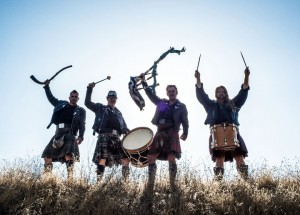 What's New This Year?
The "Battle of Nations", features dozens of fully armored knights fighting for major prizes in a large arena.  Come out and cheer on your favorite knights.  If you like MMA, you'll love the "Battle of Nations". For the first time-The Highland Piper Stage will feature Celtic Rock Bands, Celtic Whiskey tasting, and a solo bag piping competition. We are the only faire to feature this kind of full-armor fighting!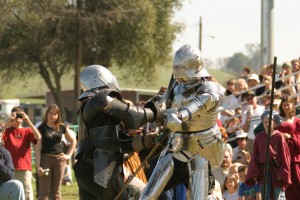 Featured non-stop entertainment on 12 stages include: Knights jousting on horseback, armored foot combats, "Battle of Nations", 14 Celtic bands, Scottish Highland Games, Irish vs. Scotch Whiskey tasting, solo bag piping competition, Scottish & Irish Dancers, Bag pipe bands, magicians, fire eaters, jugglers, belly dancers, and children's fantasy characters.
The Celtic Faire will be offering great theme venues for all ages such as: The Celtic Marketplace with 100 vendors, Mary Queen of Scots Royal Court, Celtic Fantasy Village, Viking warrior encampment, fire breathing dragon court, Irish pubs featuring Guinness, and a "Celtic Windows in Time", featuring over 300 costume performers.
In celebration of 30 years, Sonora has brought back only the most popular bands, which include: Celtica, Tempest, Wicked Tinkers, Molly's Revenge, Black Irish Band,
Brick Top Blaggers, Pub Crawl, The Stand Easy Band, Sequoia, Cooking with Turf, Golden Bough, Stag & Thistle Pipe Band, and the Callanish Pipe Band.
Ticket price presale: Friday night ($15) Saturday ($25) Sunday ($20) kids always ($10)
Times: Friday (7-11pm) * Saturday (10am-10pm) * Sunday (10am-6pm)
On-line Tickets can be found on the events web-site- www.SonoraCelticFaire.com
Comments
comments
Bring on the rain, and a bottle of Wonky & Wry's Honey Braggot Ale. Loves to roast marshmallows over a fire. Enjoys the mix of cigars and whiskey.