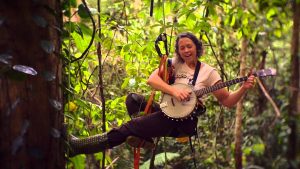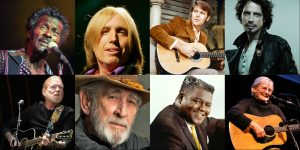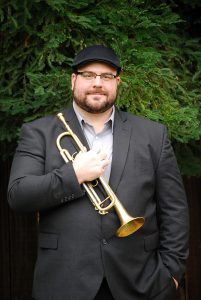 UnpluggedView
by
Aaron Rowan
A Little Bird Told Me
So there I was, helping load gear into the moon-house for a concert, when a hawk swooped down in pursuit of a pigeon. The pigeon crashed into the window right next to the door, not a foot from where I stood, and then flew into the moon-house where it perched first atop the air duct and then decided to nest inside the duct. It took us the better part of an hour to wrangle that bird and send it back to its flock. Then, about three weeks before Thanksgiving, we were about to begin an afternoon of Latin jazz when a turkey showed up to wander about right outside the venue. I hope he enjoyed the sweet sounds that were served up – a last bit of fun before he got served up himself.
This month at Moon & Sixpence, we're going to host some feathered friends who aren't showing up uninvited. The Littlest Birds offer a gentle, harmony-fueled brand of twang that evokes the dusty back roads and wide open spaces of the American West while remaining deeply rooted on a back porch somewhere in Appalachia. The band features Sharon Martinson on banjo/vocals, Michael Kirkpatrick on mandolin/vocals, Rob Hansen on fiddle, and Roger Sideman on bass. Opening up the concert is Taylor Murphy, recent winner of the first annual La La Lodi Songwriting Contest. She'll be joined by her friend Josh Beasley for a joint set of Americana that's unabashedly bold and peacefully intimate. Sunday, December 3 – doors open at 2:30 and music starts at 3:00. $10 general admission.
Thursday night 12/7, we'll be presenting trumpeter, educator, composer, and arranger Joe Mazzaferro and his jazz quintet, celebrating the release of his debut album. Joe has performed with many jazz greats including Dave Brubeck, Christian McBride, Wycliffe Gordon, Lewis Nash, and many more. Doors 7pm, concert 7:30pm, $20.
And for our final presentation of 2017, it's Modesto Unplugged's fifth annual ELEGY, our tribute night honoring the musical souls we've lost in the past year. Tom Petty, Gregg Allman, Chuck Berry and several others will be remembered on this magical evening, which features performances by The Poor Valley Band, Patty Castillo Davis, The Darcys, Taken Roads, Jason Winfree (Red Dog Ash), and special guests. Tuesday December 12 – 7:30 PM – $10.
Moon & Sixpence Music and Art House is located just a few blocks from the main strip of downtown Modesto, in the courtyard of the Cook Marketplace Center at 500 9th St. between E & F (between Smog Check and El Sol restaurant.) Find more info on upcoming events at www.modestounplugged.com or at 209-543-5306 or modestounplugged@yahoo.com.
Comments
comments