Art View: Art Alternatives
By Jim Christiansen

     Well into Summer, and well into the pandemic age.  Galleries and shows were recently open for a short time in July, with show openings, classes, that again are rescheduled, postponed or cancelled.  Many of us have created masks or purchased them from artisan, crafter and artist friends. I have been wearing mine hoping we get reopened again safely.
     For me, that includes the visits here at my newly constructed home studio.  I have worked on some projects for others, some for myself, but the usual output of sharpie sketches are few and far between with music and comedy venues closed.  I have a box of "Open Mic" tee shirts, printed in time for the Stay at Home order, and not quite as applicable as comedians and performers doing their thing on Zoom or Facebook Live.  I have posted online and have made a few art sales, and visitors show up in a mask, and a few paintings move to a new home.

     Life drawing sessions have resumed, with artists and model in masks. I have stayed home as I have had enough exposure to the outside virus-infected world. Art supplies are easy to order online.  It is hard for artists to show with inside dining closed, so I have art up at Barkin Dog Grill for now.  When inside dining opens again, the scheduled artist is Valentino Alexander. Valentino's art can be seen through the Mistlin Gallery Storefront windows.  

     Peering in the windows of Chartreuse Muse, Dragonfly Art for Life, is about as close as we get to Art Walk this month.  I just hope we get the all-clear for Gallery events soon.  Jordi Camps at Picasso's at J and 10th is still doing outdoor art displays and is another good spot to view great art through the windows while having lunch.

     The Women in Art-Assemblage sculptures and "Women in America" featured exhibit at Mistlin Gallery, should reopen by August and complete it's run to the end of the month.  To expand viewing of this excellent exhibit, there is a planned Virtual Gallery Tour video.  Check-in with the Central California Art Association/Mistlin Gallery Facebook page to stay updated on gallery hours, classes, and special events/ For direct contact, use ccaagallery@gmail.com
     Modesto Conservatory of Music, Art and Theater or MOCON down at Tenth and E Streets is open to Musicians and Artists with no service charges through August 30.  Kaila Kindley is the founding member of the collaborative, and spacious space allows multi-artist room to work. www.modestoconservatory.com MOCON offers visual art space and Multi-level Audio and Visual for beginners to professional artists.  Check out this interesting and creative venue.

     Dragonfly Art for Life, Chartreuse Muse still have class offerings going on, but helps to check in with the venues to see how August is treating their offerings.  On my Artists of Modesto Facebook page, you can view photos from a new Outdoor set up at Stuff and Things Art Studio in Riverbank.  Stuff and Things is an Art Studio and Community Service Provider that offers classes and events by Appointment Only.  Contact them at stuffandthingsartstudio@gmail.com

     Support local artists. Get your updates on events around town at www.modestoview.com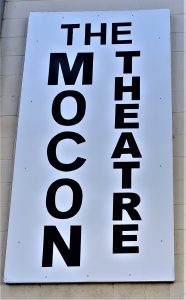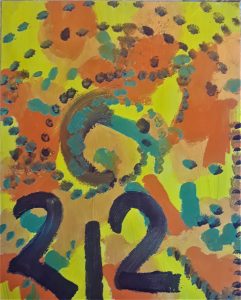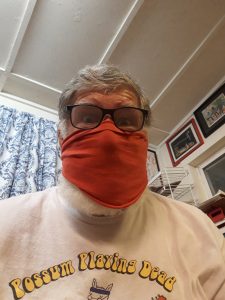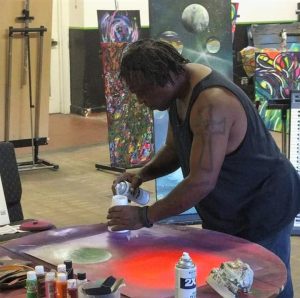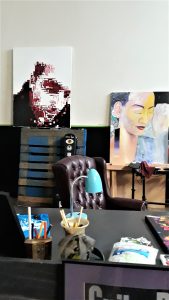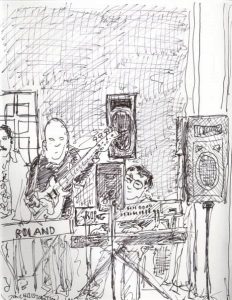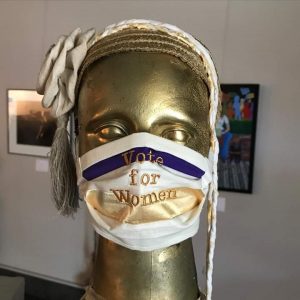 Jim Christiansen, award winning watercolor artist, cartoonist and member of many art groups moved to Modesto in 1977. Born in Riverside, California, and attended University of California, Riverside. Jim often shows around Modesto, does a poster or two, and has been host of the art walk events at State Theatre and Jax on H. Jim has been writing the art notes column several years for Modesto View.