ArtView: Hot Summer Nights
By Jim Christiansen
Time for the Hot summer nights. June 3 is the First Friday Market downtown on Tenth Street. More art vendors in this evolving event. Chartreuse Muse plans a demo outside the gallery. Graffiti USA Car Museum will have an Open House and BBQ Chicken dinner and open the gift shop. June 4th $25 ticket for the works, but sure to be some Modesto Memorabilia in the mix.

The May art walk was interesting this time around. Every spot had some sort of demonstration going on. Many of our musicians, are also in the visual arts. Rob Hill showed his art, while painting, along with Kristy Moore at the State Theatre jewel side room, while the event going on. Big Earl has been doing a lot with his wire jewelry and sculptural works around the region, and my guest with Carman King during Modesto Porchfest, with my studio open before, and during the music set starting at Two. I caught Earl, at Dying Breed Brewing, not for recent band set, but as an art vendor.

Barbara Alvarado and Patrick Barr showed off Dragonfly Art for Life members art, many while working. Down at Mistlin Gallery, it was Tony Pooler painting watercolors, and Chris Obers looked like a digital set up next to him. This is in the middle of the great Trash to Treasures show. The assemblages and mosaic pieces, and repurposed odds and ends, made a fanciful exhibition of what you can do with imagination and stuff. First Place was Luis Galvez with "Structural Thinking", and Best of Show was awarded to Linda Douglas imaginative car piece. Further down Tenth to Peer Recovery Art Project, artist and Musician Jeff Moore doing blues jam riffs, in the gallery. Chartreuse Muse featured pottery wheel at work. On my way back to my car, Halee Smith and friends jamming in front of the Harvest Moon mural.

The Van Gogh Challenge Premieres in Modesto at the Chartreuse Muse until June 18th. The show reception is on June 3. In the late 1880s, Vincent Van Gogh created a series of paintings based upon blossoming almond trees in Arles and Saint-Rémy in southern France. Working with Gloria Delson Contemporary Arts in Los Angeles, the Chartreuse Muse in downtown Modesto will be premier the Van Gogh Challenge displaying interpretive painting of Almond Blossoms in Modesto from five of Los Angeles' famed artists.. Proceeds from the premier will support young artist scholarship programs in watercolor, clay, and drawing

Triple Take: Three Plein Air Artists with Three Views, and the World Around Us opens June 7 at Mistlin Gallery. The main gallery will feature the works of regionally acclaimed plein air artists Chella, Rick Ingraham and Vince Walsh. Each grouping will consist of one location painted en plein air, showing each artist's unique perspective and style.

The World Around Us will be a collection of landscapes and seascapes to compliment the plein air exhibit. All work will be done by local and regional member artists and photographers, including several watercolors by the late Dan Petersen. All work is for sale. Support your local artists. Art is Hot Ticket in June.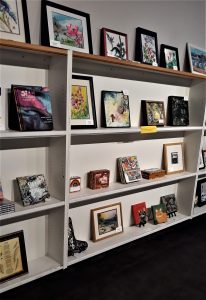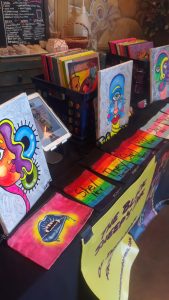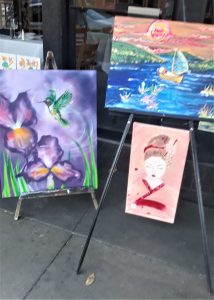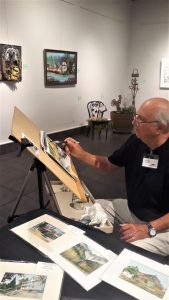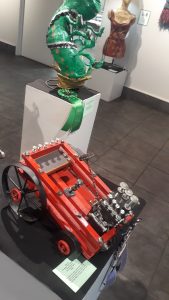 Jim Christiansen, award winning watercolor artist, cartoonist and member of many art groups moved to Modesto in 1977. Born in Riverside, California, and attended University of California, Riverside. Jim often shows around Modesto, does a poster or two, and has been host of the art walk events at State Theatre and Jax on H. Jim has been writing the art notes column several years for Modesto View.