Author Archive: Middagh Goodwin
Middagh Goodwin LIVES Music. He has been booking and promoting Music, Art and Comedy for years in the Central Valley. He ran the award winning Plea for Peace Center in Stockton for 5 Years and has booked bands from A-Z. Middagh is beginning 2016 with a new position at the Gallo Center for the Arts and celebrating Beat Happy! Music's 30th Anniversary. Read the MAMAView every month and a the Needle Drop 52 Records 52 Weeks.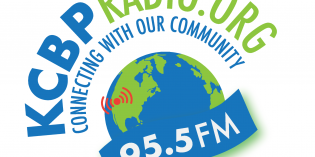 MAMAView: Radio is a Sound SalvationBy Middagh Goodwin"When I got the music I got a place to go."It used to be driving around listening to the radio was a right of passages for teenager all over America. It was how the rest of us passed the time while stuck in traffic or as we just cruised around on a Saturday night.