by Earl Mathews
Hello everyone! Welcome to 2017. This big world keeps spinning and the music never stops. For those of you who know what's up and like to set a tone for your year starting on day one, I invite you to head out to the Delta on January 1 first to see one of the best bands around: Jeramy Norris and the Dangerous Mood at the Rusty Porthole for this rad Sunday afternoon party at the Rusty Porthole in Bethel island.
On the 6th my friend and MAMA award nominee Terrie Londee with B-4 Dawn Band will be shaking up the Vintage Lounge in Turlock with their mix of Blues, R&B, Funk and Classic Rock. It's a party when they show up, so you should too.
On the 13th in Modesto, Rob Hill Band will be down at the Barkin' Dog playing their Jazzy Blues music for you. Or if you feel like smelling that mountain air, the Poorhouse Millionaires Duo along with Tiffany Rose will be at the Waterwheel Pizza and Pub in Sonora. Either way, you can't lose.
On the 14th I am excited to announce that The Poorhouse Millionaires will be at the Knights Ferry Saloon. This is going to be the debut of our new 5 piece band. It's going to be pretty cool and I hope you can make it.
The last show I want to tell you about is an annual tradition on the west coast, every January Mark Hummel's Harmonica Blowout brings a great big lineup of some of the best harp players in the world along with an all-star backing band. I have been to this several times and even got to open the show once. This year's line-up is just as star studded as you would expect, boasting Duke Robillard among their ranks. You can catch them Saturday the 21st at the Harris Center for the Arts in Folsom or Sunday the 22nd at Moe's Alley in Santa Cruz. Worth the drive!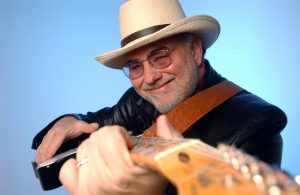 As always on Thursday nights, you can jam with Jeramy Norris and the Dangerous mood at the Garlic Brothers in Stockton or with David Dow at the Barkin' Dog in Modesto.
I hope to see you out at a show. Have a great year.
Comments
comments
About the Author: BigEarl